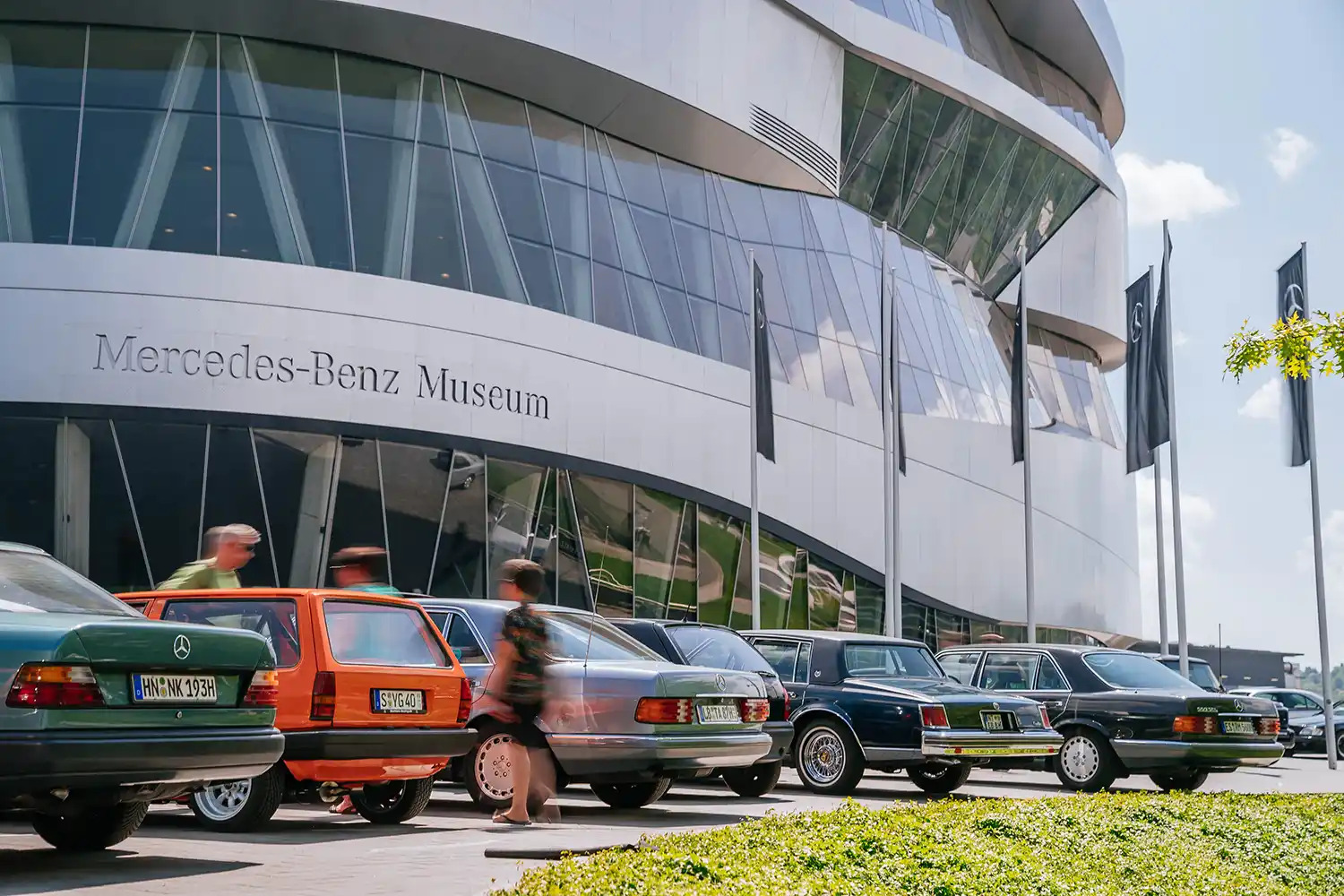 They come from the region, some even from abroad, and there are many of them: the first warm rays of sunshine mean increasing anticipation for Classics & Coffee. The popular vintage and young classics meet-up at the Mercedes-Benz Museum will take place every Sunday from 16 April to 8 October 2023. When the weather is fine, several hundred gleaming car bodies transform the Museum mound into a large open-air car show. It's all about the love of old and beautifully maintained cars, talking to other petrol-heads and, of course, seeing and being seen. Vehicles of all makes with H plates, as well as young classics more than 20 years old and in good condition, are welcome to come along. No pre-registration is required, and participation is free of charge.
One of the secrets of the success of "Classics & Coffee" is its diversity: all car brands and vehicles from all eras are welcome. The Museum mound is the prestigious presentation area for this "carwalk". This makes the meet-up and its special ambience an experience even for Museum visitors without their own vehicle.
Themed specials on several Mercedes model series add variety to the scenery. There is even a whole weekend dedicated to the popular Mercedes-Benz 190 "Baby Benz". Vehicles of other brands are always welcome on all special dates. The online platform Collecting Cars will be a guest for the first time with the "Coffee Run", where super sports cars present themselves on the mound. In mid-August, the Mercedes-Benz Museum will offer its congratulations on "75 years of Porsche", and welcome all sports cars bearing the Stuttgart "Rössle" horse badge on the bonnet.
Classics & Coffee – Sundays from 11 a.m. to 4 p.m., 16 April to 8 October 2023 – except 21 May and 25 June 2023
Themed specials on these dates:
14 May 2023 – E-Class
10/11 June 2023 – "Baby Benz" (W 201 model series)
2 July 2023 – 60 years of the "Pagoda"
23 July 2023 – Super Sports Cars – Special Guest Collecting Cars with "Coffee Run"
6 August 2023 – AMG
13 August 2023 – 75 years of Porsche
20 August 2023 – Coupés and Cabriolets
17 September 2023 – Outdoor & Commercial Vehicles
Culinary delights will be provided by the Bertha's Restaurant team from a food truck stationed outside the Museum. Coffee is a must, of course, along with a varied, seasonal range of dishes and beverages.
The open-air season at the Mercedes-Benz Museum begins with the classic car event "Classics & Coffee". Attractions include the big Children's and Family Day, the "Stadtkultur" (City Culture) series of events and the open-air cinema.
Open-air dates in 2023 
9 July 2023 Children's and Family Day with a colourful programme in the outdoor area and in the Museum, with partners from the region
13 July to 13 August 2023: "City Culture at the Mercedes-Benz Museum". For the third year, the Museum is making it possible for creative artists from the region to perform on the open-air stage. Tickets are already on sale: mercedes-benz.com/stadtkultur
18 August to 3 September 2023: Open-air cinema. 15 films under the starry sky, advance booking starts on 22 June 2023: mercedes-benz.com/oak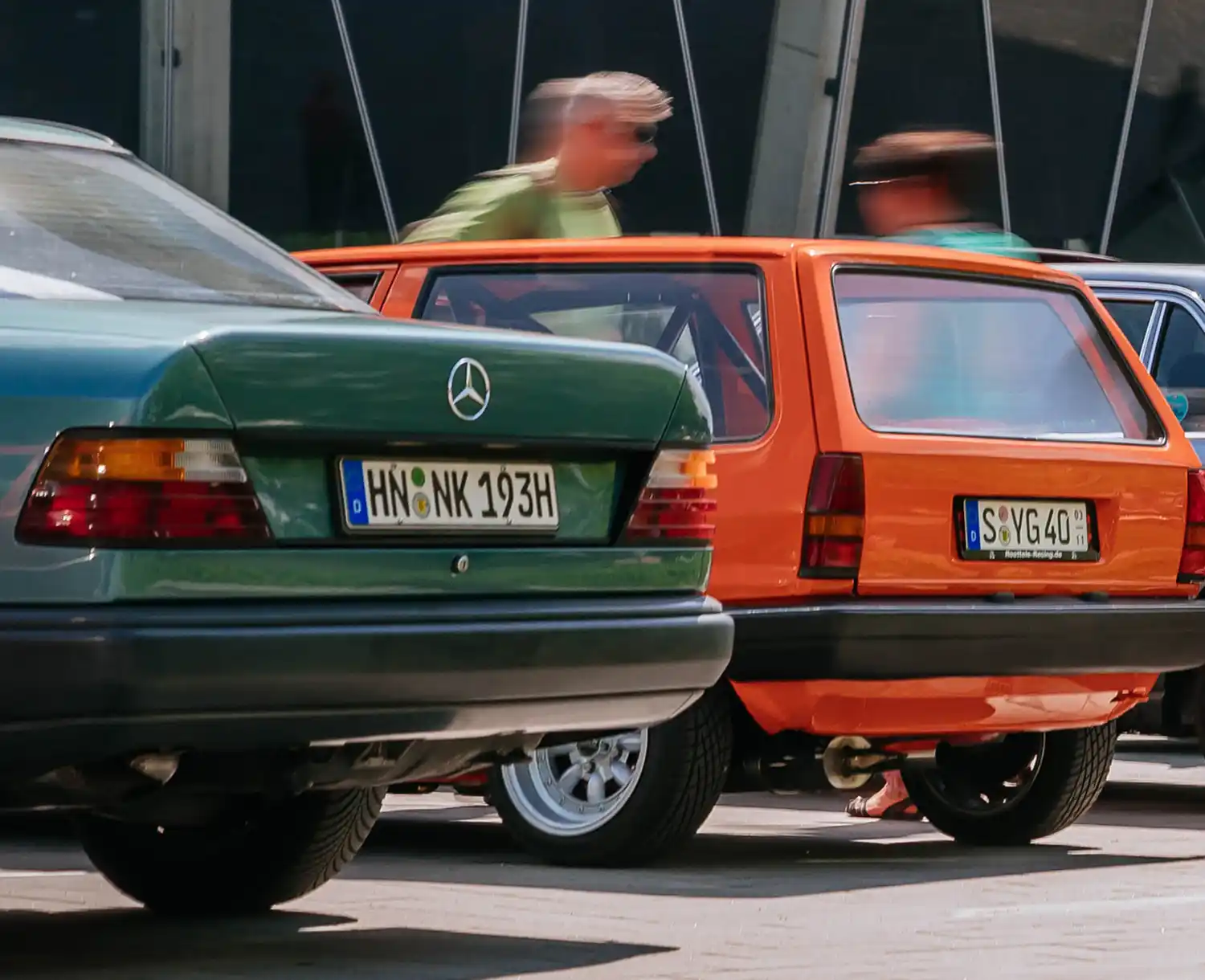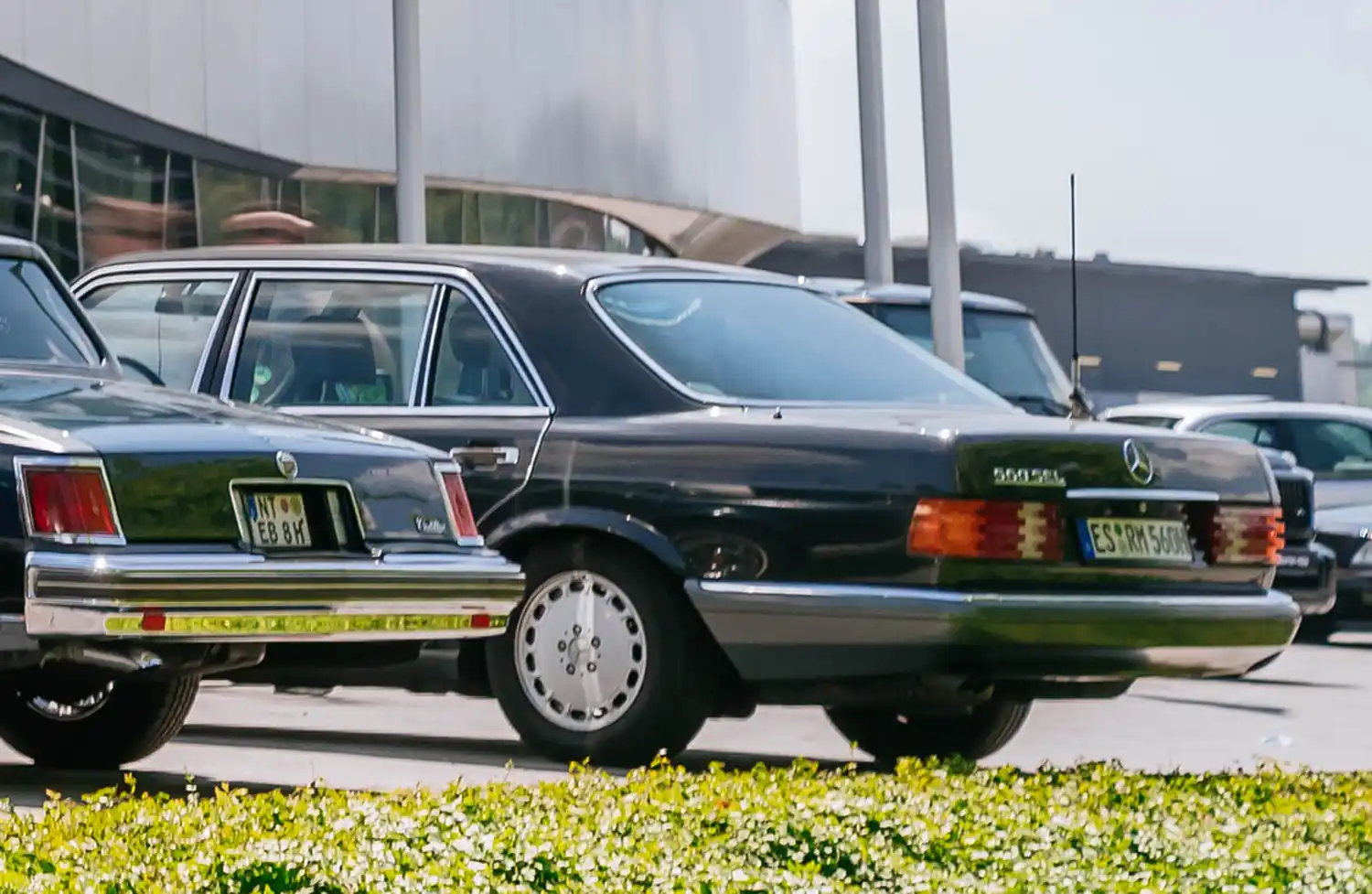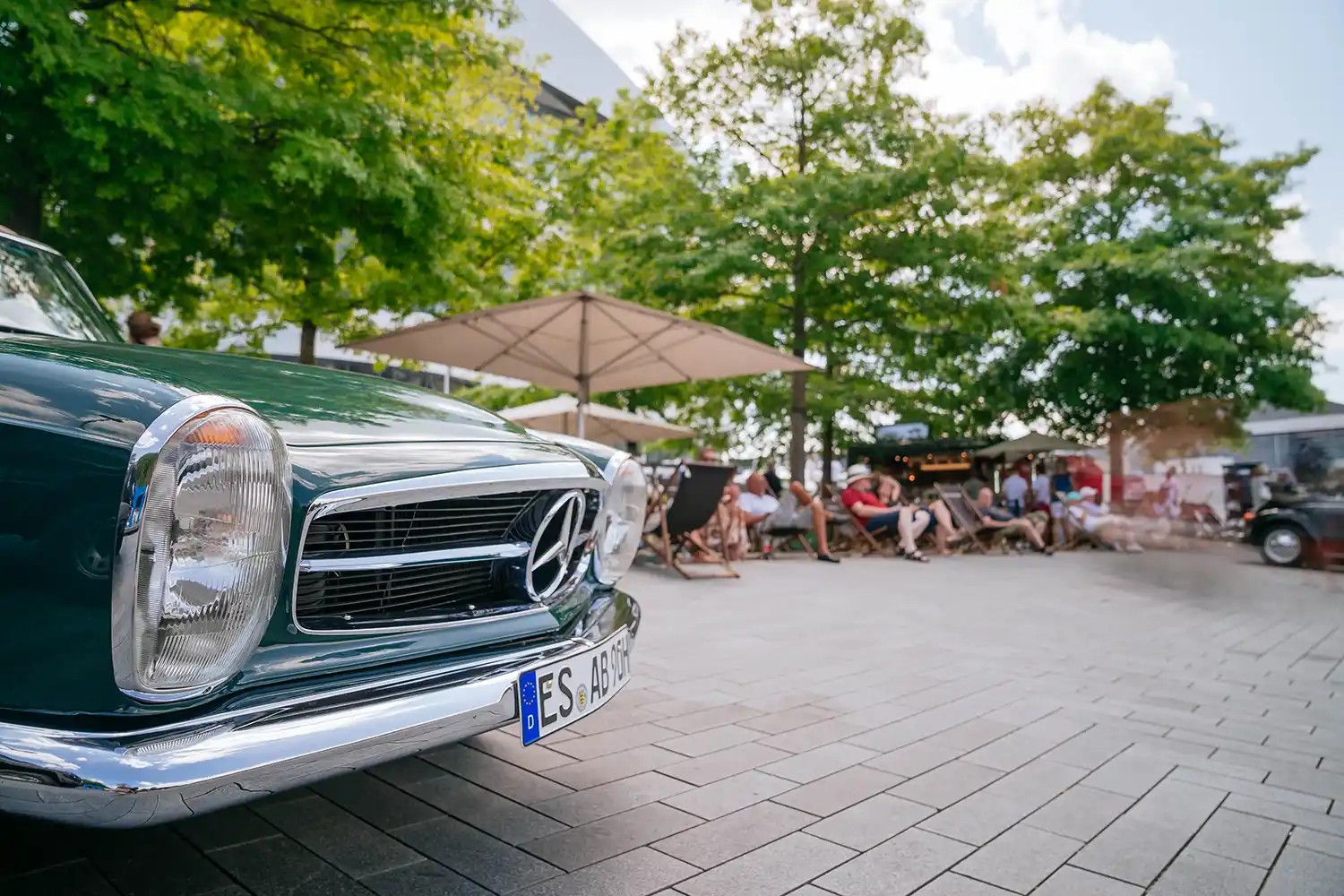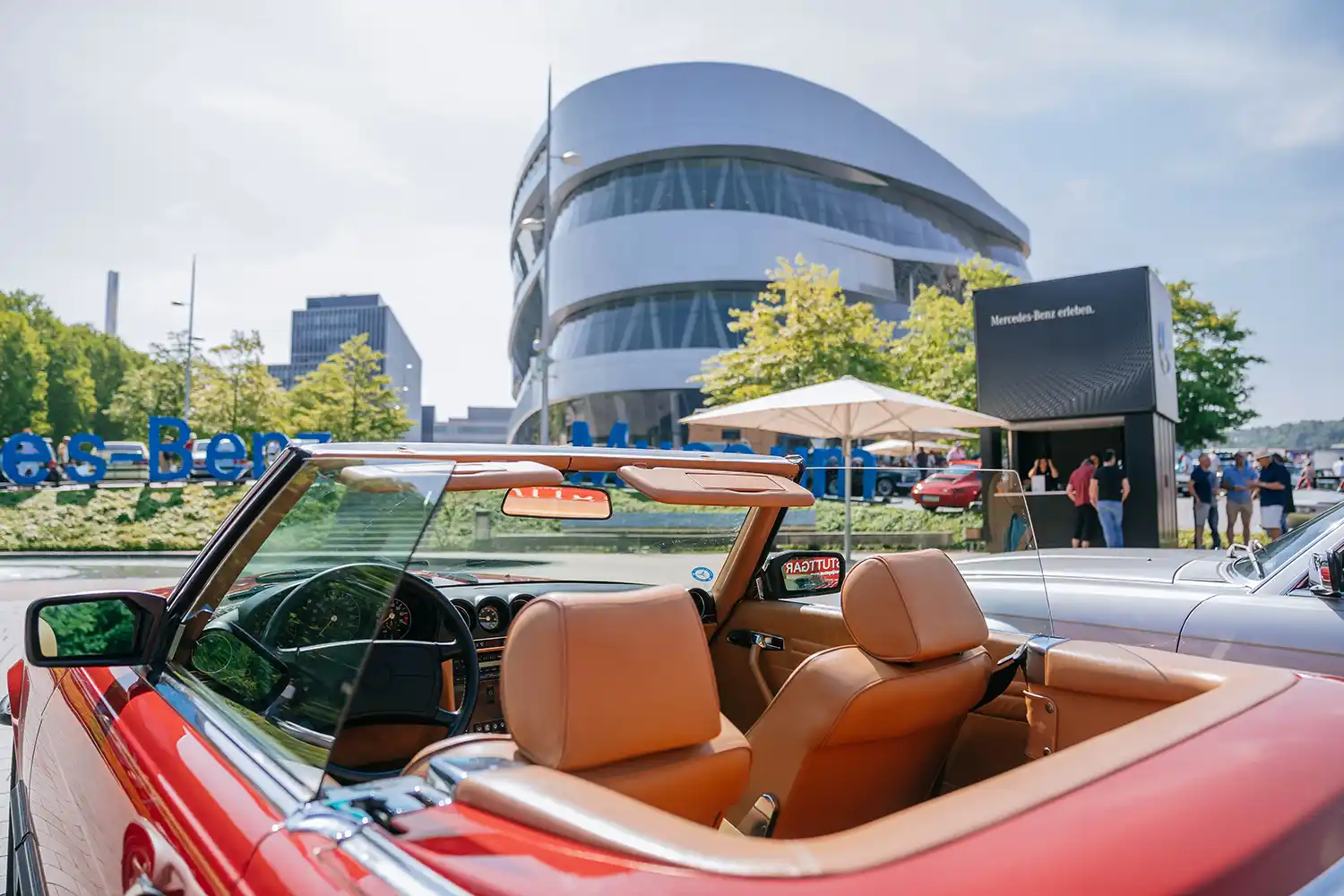 The post "Classics & Coffee" Vintage And Young Classics Meet At The Mercedes-Benz Museum appeared first on Wheelz.me-English.