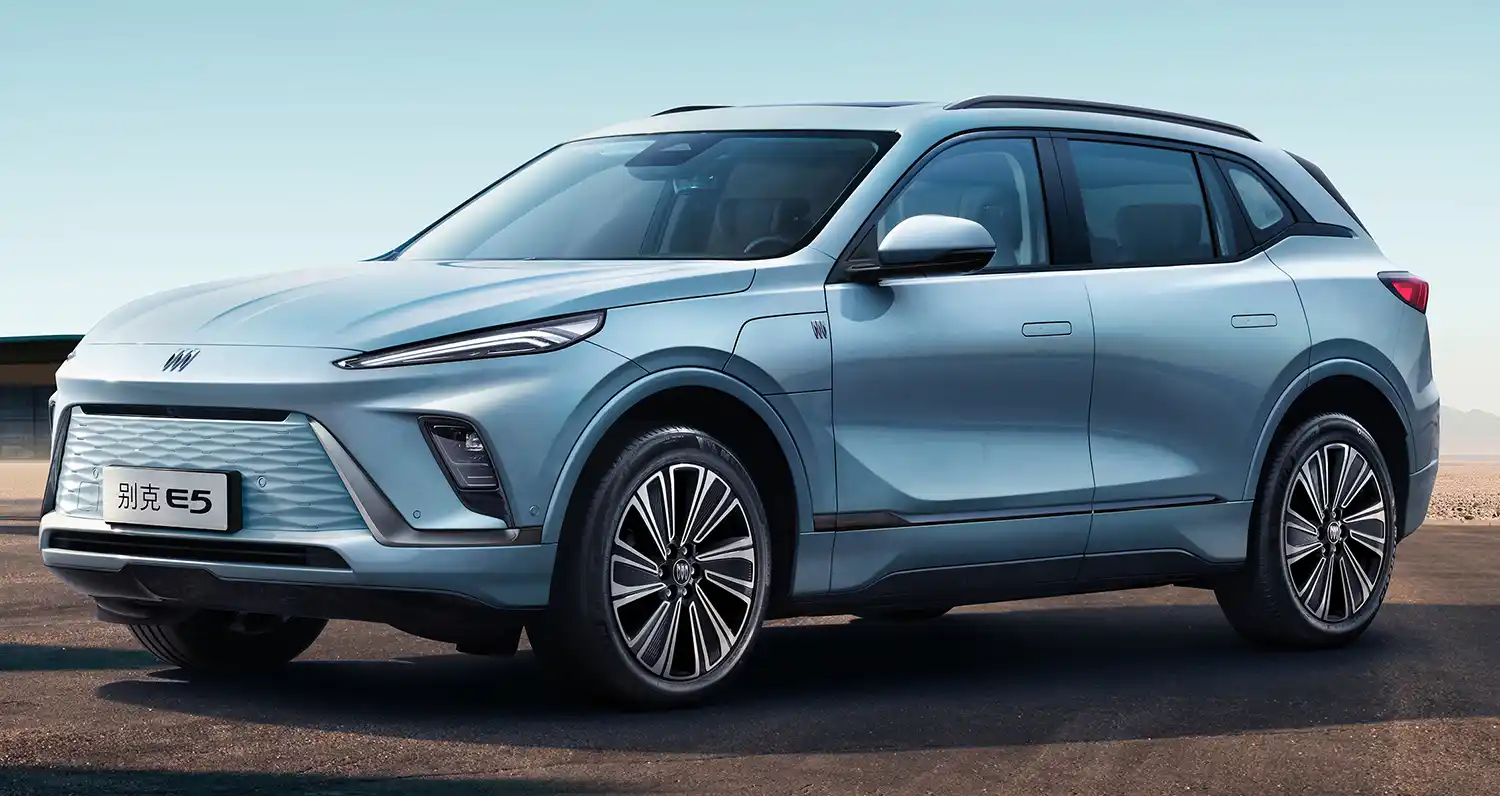 Buick today launched the greatly anticipated Electra E5 in China, beginning a new era for the brand's electric vehicle offensive in the world's most dynamic EV market.
The all-new large five-seat electric SUV is the first of a new generation of Buick EVs developed on the Ultium platform for China. Featuring Buick's all-new PURE design language, the Electra E5 is equipped with the new Virtual Cockpit System matched with a spacious interior and premium sophistication. It will also feature the enhanced Super Cruise driver assist technology.
"The arrival of the Electra E5 represents the evolution of Buick as well as the brand's ongoing move toward electrification and intelligent driving in its largest market," said Cesar Toledo, general director of Buick Sales and Marketing at SAIC-GM.
"The Electra E5 is tailored for the needs and preferences of mainstream EV buyers in China. Its modern styling and seamless integrated technology, combined with the game-changing Ultium platform, provide an exceedingly safe, smart and comfortable EV experience."
The five variants of the Electra E5 – including standard and long-range versions – are priced between RMB 208,900 and RMB 278,900. For the first time, the Avenir trim, the highest expression of Buick's luxury, is being introduced on a Buick EV, offering a distinct persona to meet diverse customer preferences.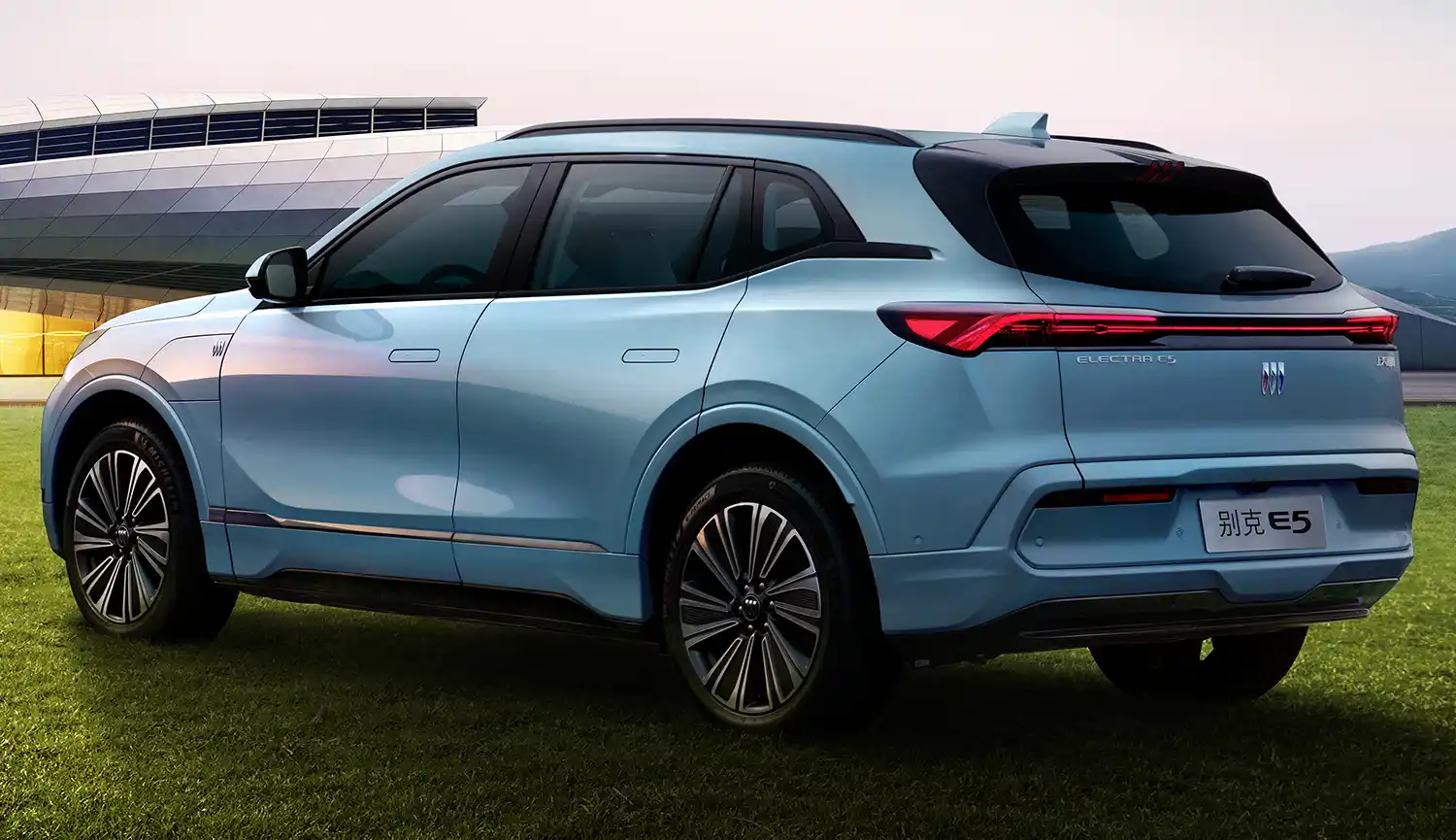 A second Buick Ultium-based model will be launched in China in mid-year. By the end of 2025, Buick will have five Ultium products in its lineup, covering MPVs, SUVs and sedans around the market's mainstream EV segment.
Higher performance and safety standard
The Electra E5 offers a spirited performance courtesy of the Ultium platform. The standard variant is powered by a 68-kWh lithium battery that supports an EV range of up to 545 km on a full charge under CLTC test conditions. Powered by a larger 79.7-kWh battery, the long-range model has a longer EV range of up to 620 km. Both variants support fast charging throughout their product lifecycle, making them ideal for both daily commuting and long-distance travelling.
Tailored for the China market, the Electra E5's Ultium battery cell is characterized by high thermal stability, low degradation, and long battery life. The battery pack incorporates industry-leading BEV HEAT thermal management, which balances energy efficiency and driving dynamics while contributing to a robust EV range in winter.
The battery pack excelled in numerous rigorous safety and durability tests, including fall, compression and nail penetration tests, exceeding Chinese government requirements. In addition, it has a reinforced physical architecture for layered and thorough protection.
Confident and fun to drive
Thanks to the highly flexible Ultium drive system, the Electra E5 provides a powerful and responsive driving experience. The standard front-wheel-drive variant has 180 kW of maximum power and 330 Nm of maximum torque, while the long-range version has maximum power of 150 kW. The range-topping Avenir all-wheel-drive model is equipped with a front permanent magnet asynchronous motor and an induction motor in the rear, allowing 0-100 km/h acceleration in 6.7 seconds.
Customers can also choose from multiple driving modes to suit their driving preferences. One-Pedal Driving supports improved energy recovery, while the innovative Discrete Regen-on-Demand (DROD) shift paddle provides smooth and efficient operation when braking for an additional fun-to-drive experience.
New EV PURE Design aesthetics
Inspired by the Buick Electra-X concept, the Electra E5 adopts the all-new Buick PURE Design philosophy, combining electrified luxury with fashion and sportiness.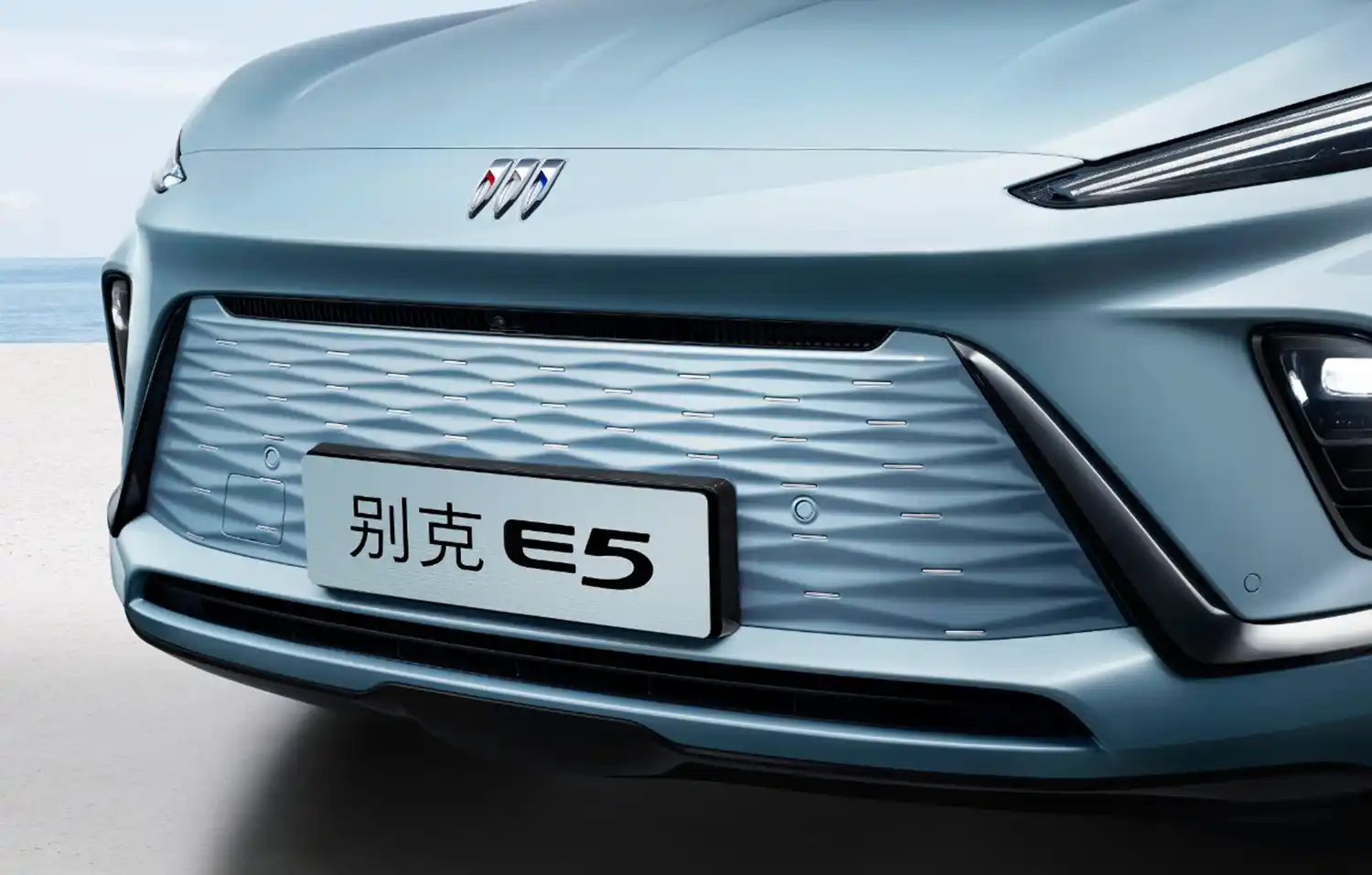 The Ultium platform balances luxury proportions and interior space. Defined by clean lines and sculpted surfaces, the SUV looks elegant and dynamic. The modern and expressive new face of Buick is highlighted by the new body-mounted Buick Tri-Shield emblem, an evolving flying wing design, and the distinct large trapezoidal grille with a unique parametric pattern. It delivers an electrified aesthetic and a strong and confident personality.
The Electra E5's lighting effect is highly impressive. Dual flying wing LED daytime running lights and exquisite aviation-inspired headlamps offer distinct welcome lighting animation that creates a warm digital dynamic interaction with users. In the rear, the unique center high-mounted stop lamp has a crystal-like inner lens with a jewel effect, while the connected taillamps have a high-tech look. Laser etching patterns further define the Electra E5's intelligent luxury.
Additional EV-centric innovations include 20-inch aerodynamic wheels, the automated Charge Port panel and hidden door handles that both enhance aerodynamics and provide an exclusive user experience.
The new electrified Avenir design language elevates the unparalleled sophistication of Buick's signature sub-brand. On the front end of the Avenir all-wheel-drive variant, a parametric pattern interprets the new direction of intelligent technology.
Additional Avenir-exclusive features include:
Refined luxury-style Galvano Chrome trim throughout the body
Crystal diamond digital headlights with a decorative panel
Connected taillamps and a full LED lighting source that enable a silky-smooth lighting show
Suede ceiling and soft door panel materials
A special blue interior color for a composed, noble temperament
Luxury seats featuring exclusive seat backs, metal nameplate trim and exquisite headrest embroidery
Efficient and intelligent cockpit
Fully leveraging the advantages of the Ultium platform, the Electra E5 has an expansive interior with a long wheelbase of 2,954 mm, resulting in best-in-class legroom for the second row.
The layered floating design seamlessly integrates advanced technology not to mention sophisticated details. The floating console adds to the spacious and light ambience. The large yet simplified instrument panel houses the eye-catching EYEMAX 30-inch freeform curved 6K screen, supporting conductive control with a sense of technology.
Additional thoughtful details that reinforce the vehicle's exquisite craftsmanship and enhanced functionality include 121-color surround ambient lighting, backlit decorative trim, jewel-effect volume control knobs and wide-body dynamic front seats featuring floating headrests and S-shaped back support. Thirty-one storage spaces are complemented by 4.5 liters of front open storage and up to 1,658 liters of space in the dual-layer trunk.
The Electra E5 takes connectivity to the next level through the latest-generation Buick eConnect system. Leveraging the 30-inch freeform screen, customers can access massive audio and video media content through a new interactive user interface. Together with enhanced intelligent voice command, upgraded navigation and innovative gesture control, the Electra E5 provides intuitive control and a customer-centric intelligent experience. Bose EV sound enhancement technology generates unique sensory excitement.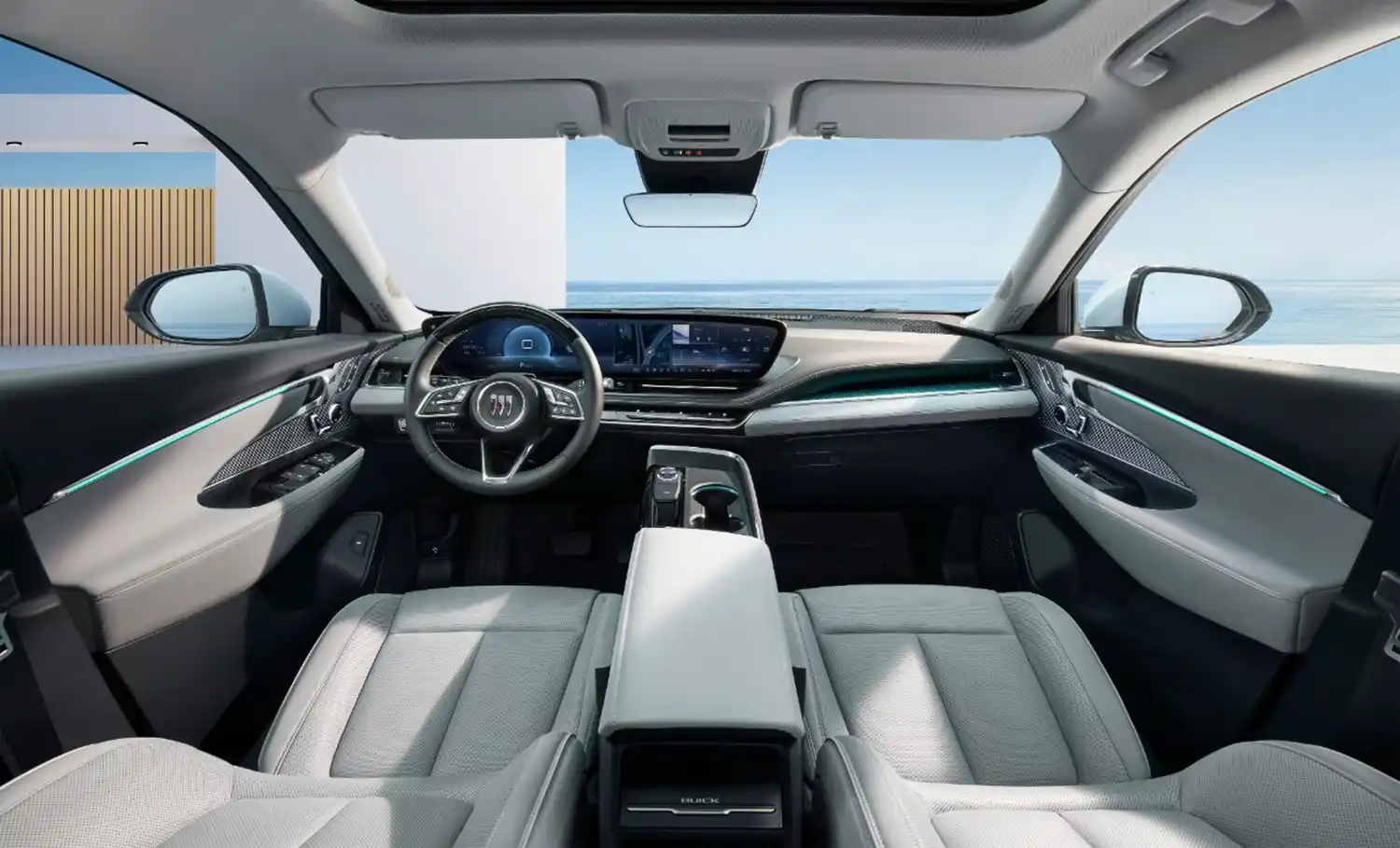 In addition, the Electra E5 is equipped with Buick's latest intelligent driving features to provide customers a relaxed and convenient experience with peace of mind. The Electra E5 will be the first Buick model in China to adopt enhanced Super Cruise driver assistance technology. Hands-on Lane Centering Assist (HOLCA) paired with Full Speed Range Adaptive Cruise Control (FSRACC) can keep the vehicle driving in the middle of the lane and support automated acceleration and braking at a speed of up to 80 km/h. This can greatly relieve driving fatigue.
Premium EV Customer Experience
To support the launch of the Electra E5, Buick is further transforming the sales and marketing channel with the EV direct sales mode, which combines EV city showrooms, dedicated EV zones at dealerships and the refreshed iBuick App for a seamless integrated retail experience.
Customers can order the Electra E5 using the upgraded iBuick App, a one-stop vehicle service and lifestyle platform including viewing, customization, buying and aftersales services. The first 12 Buick EV city showrooms have already opened. Buick will have 60 EV city showrooms in 20 cities nationwide as well as more than 600 EV zones at dealerships across China by the end of 2023.
The customer-centric EV ecosystem also includes an expanding charging network. Through dedicated Ultium charging stations and partnerships with third-party charging operations, customers will have access to more than 400,000 charging poles across the country by the end of this year.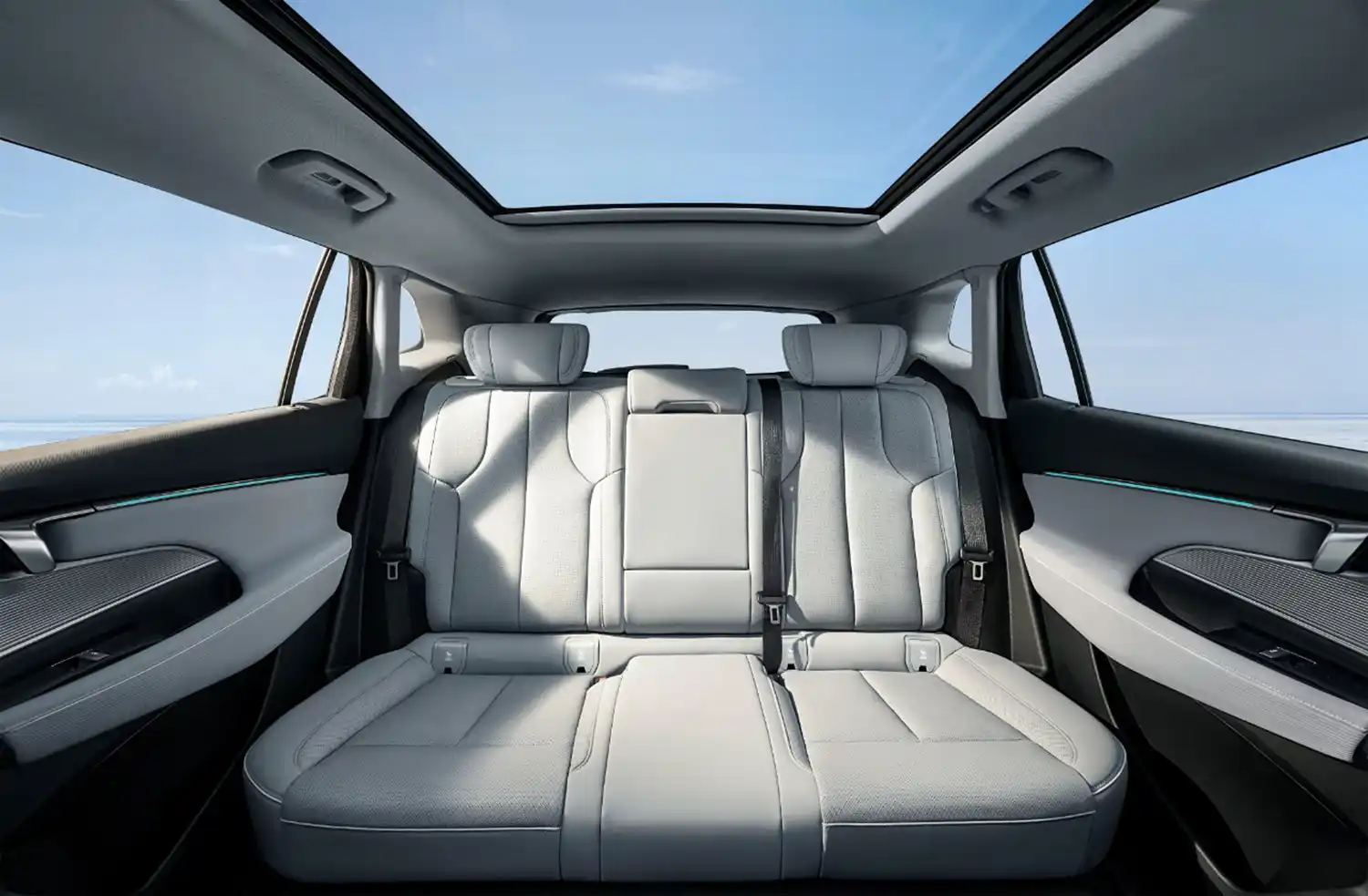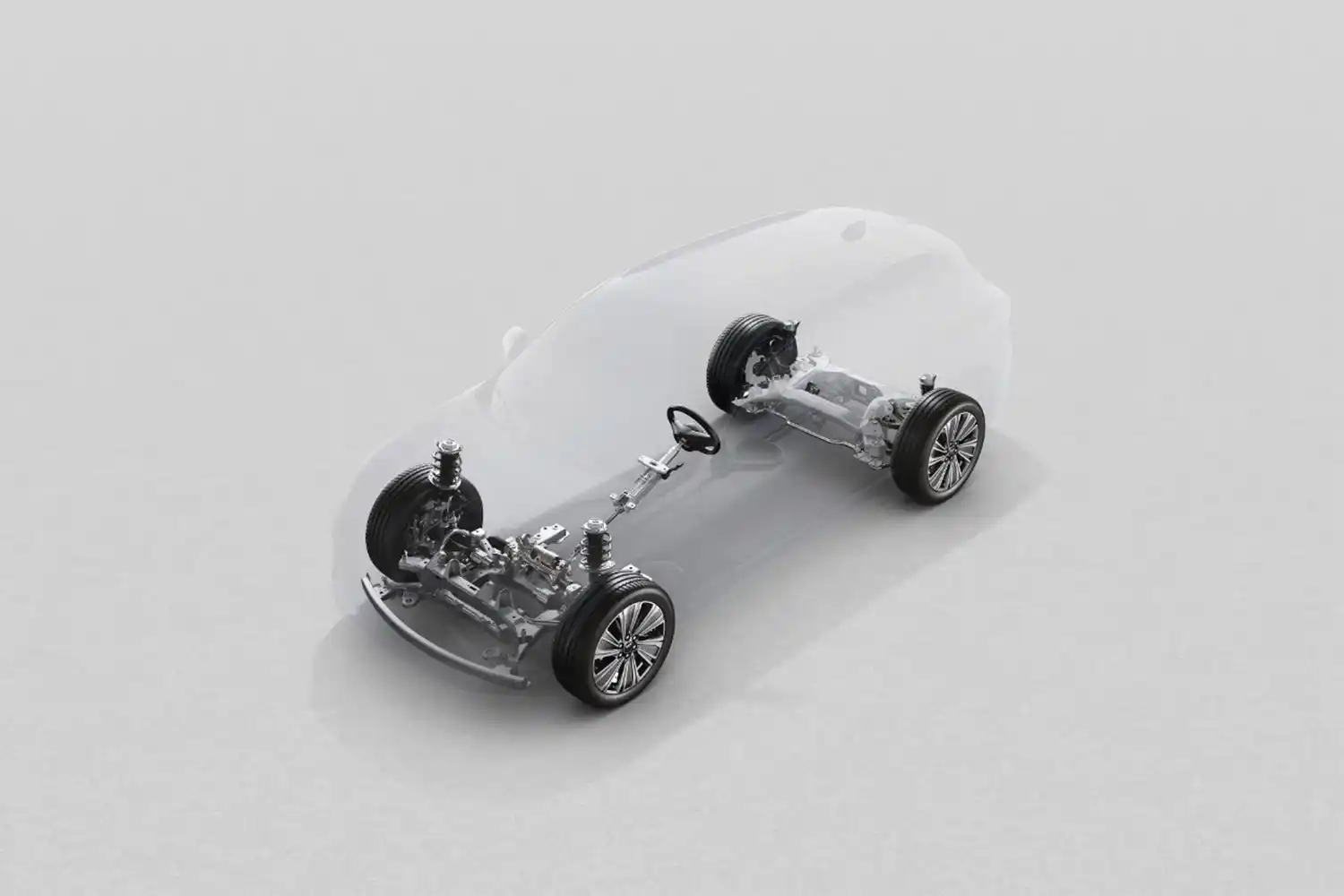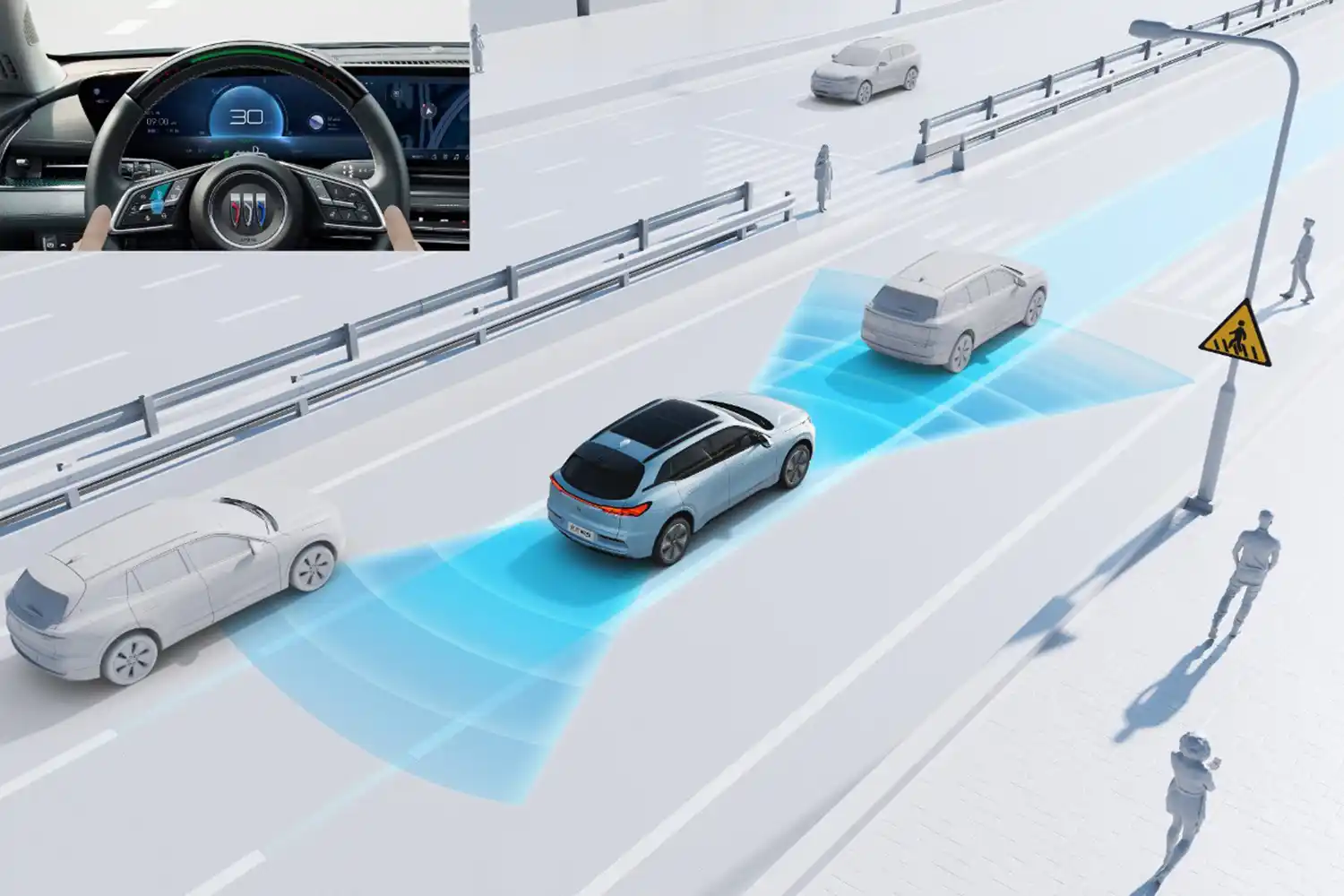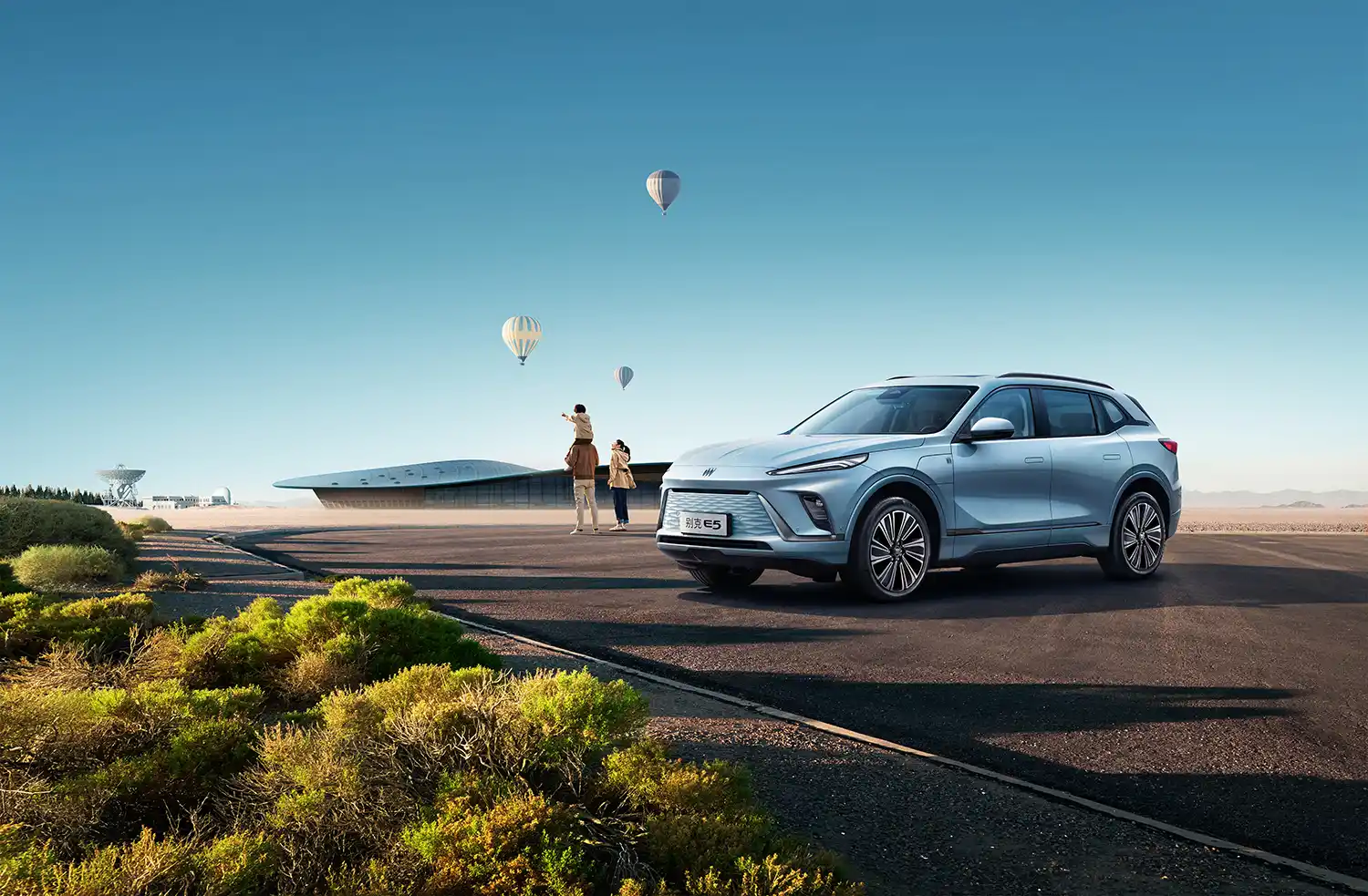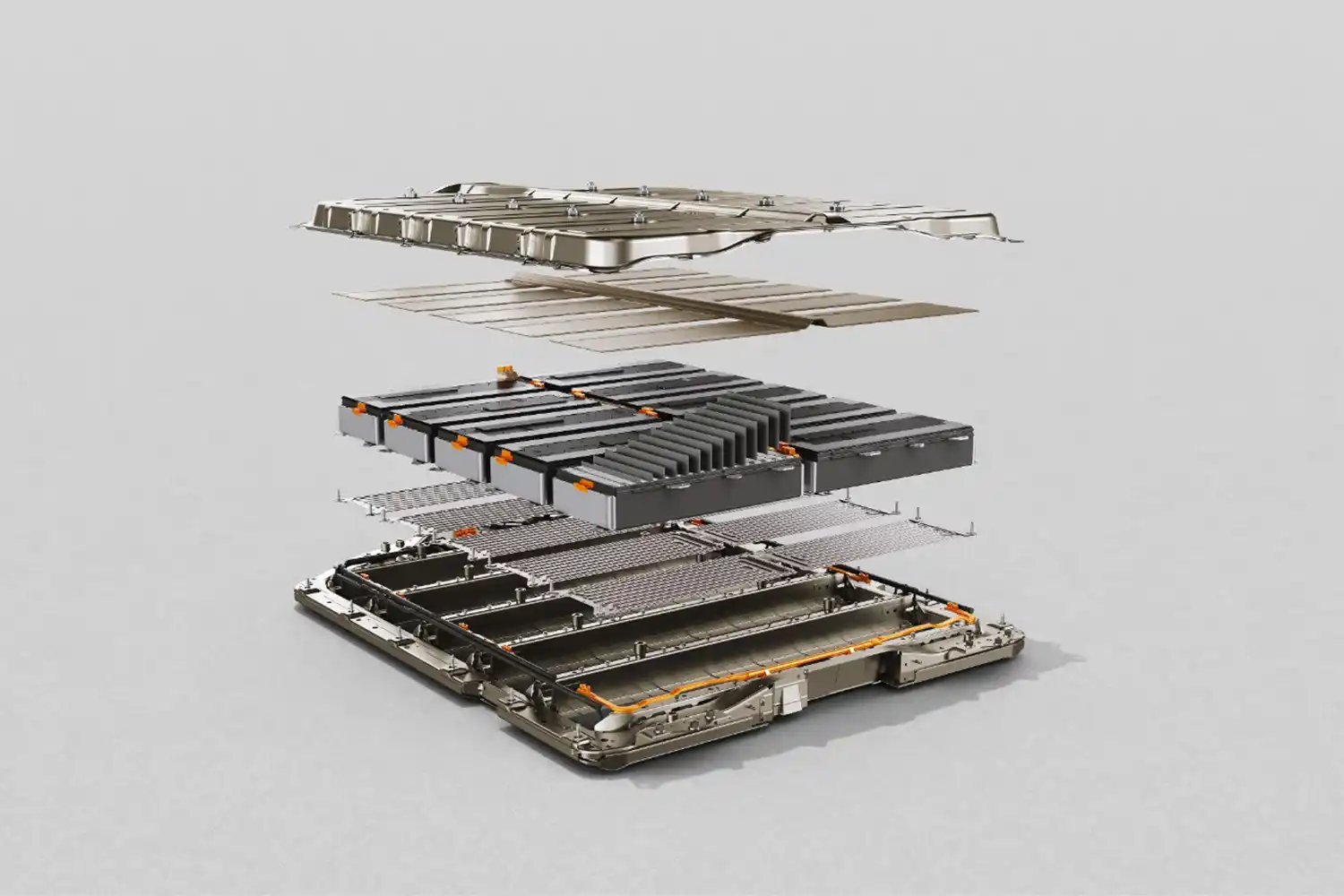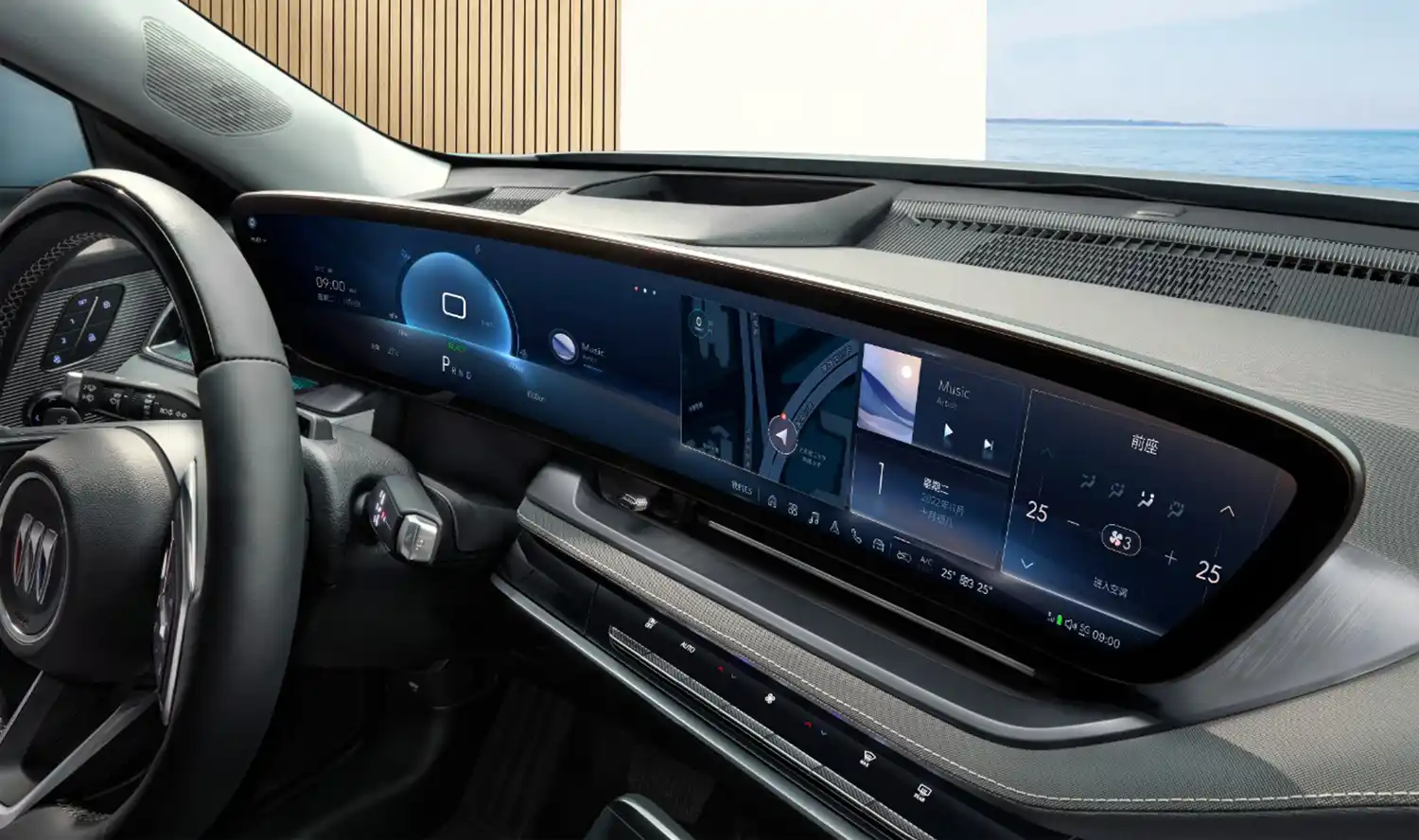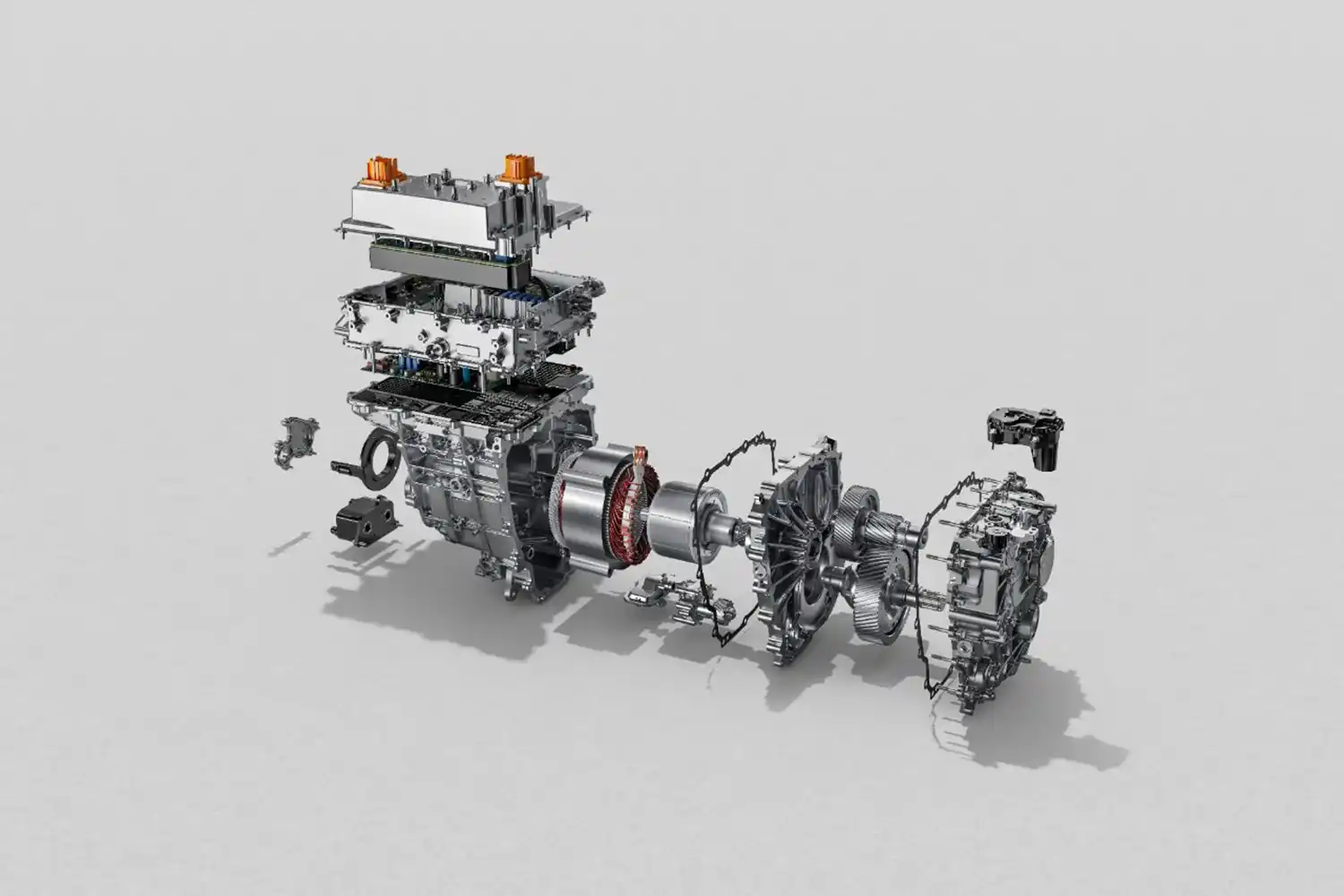 The post Buick Electra E5 (2024) appeared first on Wheelz.me-English.