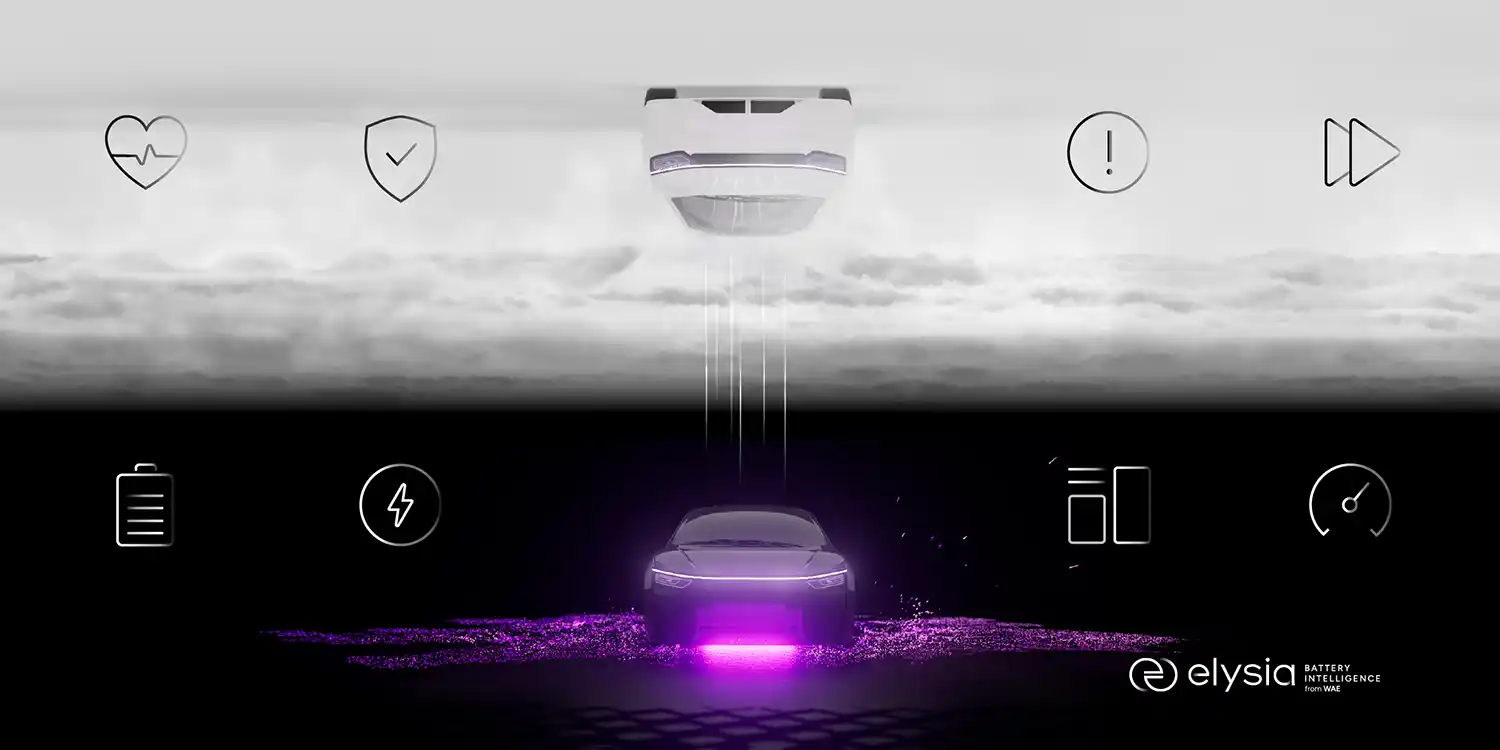 WAE Elysia, the pioneering new Battery Intelligence offering from WAE Technologies (WAE), will be exhibiting its software only solution at IAA Mobility in Munich from 4th – 10th September, 2023. In a top-tier, global electric motorsport series, Elysia Battery Intelligence software has proven a reduction in battery mass of up to 19%, without impacting range.
Elysia's suite of Battery Intelligence technologies draw on WAE's unrivalled experience in high-performance batteries, gleaned from the sole supply of batteries to
ground-breaking electric motorsport series, as well as the design and development of batteries for road cars, electric hypercars and 250 tonne mining trucks.
Its suite of algorithms can safely unlock extra performance from an electric vehicle battery, bringing a host of benefits for plug-in car makers, which in turn can be passed on to consumers.
Elysia Commercial Lead Joe Jones explains: "Every OEM wants to reduce cost and improve performance across a range of metrics.  We are now seeing questions being asked of the EV industry from consumers becoming more aware of the impact of the weight of heavier electric vehicles and the resources required to produce batteries."
"By using software alone to enable a reduction in the number of cells required, an OEM can deliver consumers the same performance with less cost, lower environmental impact and reduced weight. We can see that efficiency of energy use is becoming something that is becoming more important in the EV market and Elysia Battery Intelligence can help OEMs get more from less."
One of the key areas the software solution excels is being able to unlock the batteries ability to accept more of the energy recovered by regenerative braking, and by extending the useable state of charge windows, thanks to accurate, health-adaptive state estimation algorithms. By focussing on the efficiencies that can be gained through managing the battery in a highly optimised manner, the result is reduced battery size and ultimately, cost, whilst still maintaining attributes consumers value.
The post EVs Can Have Smaller Batteries With The Same Range Through Software Alone appeared first on Wheelz.me-English.