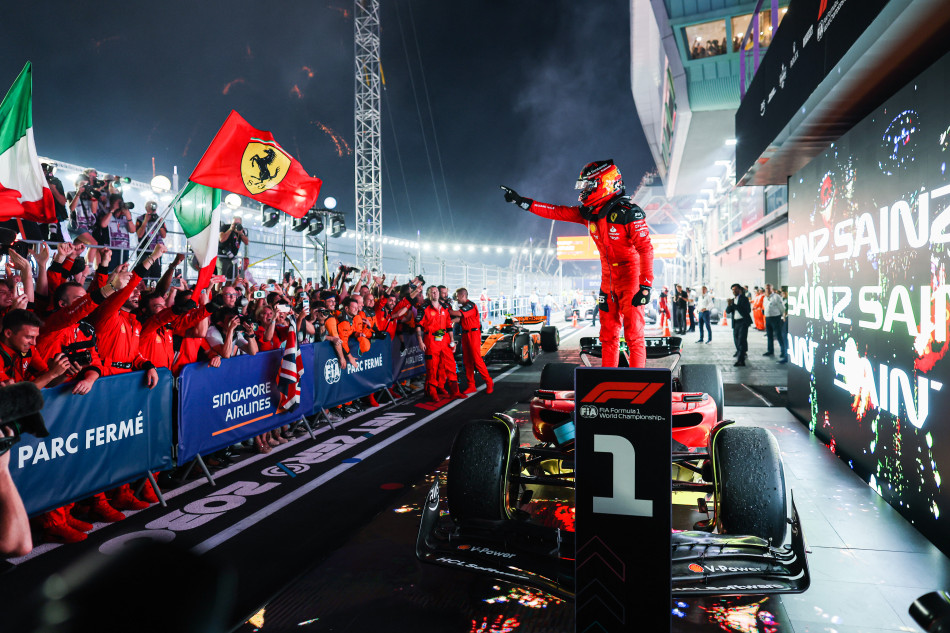 Carlos Sainz took a well worked Sinagpore Grand Prix to end Red Bull Racing's 15-race winning streak, with the Ferrari driver beating Lando Norris to the flag as the leading pair held of a late-race Mercedes charge that left Lewis Hamilton with third place following a final-lap crash for George Russell. Championship leader Max Verstappen was forced to settle for fifth place at the flag.
At the start, Sainz led from pole, while Ferrari team-mate Leclerc, starting from third on the the grid, got a good start on Soft tyres to steal P2 from Russell as they went into Turn 1. Behind the top three, Norris held fourth place on the approach to Turn 1, but behind him Hamilton launched an overambitious attack from P5 and he cut the corner, emerging in third behind the Ferraris. The Briton soon handed the places back.
Further back, Verstappen, starting on Hard tyres, was soon up to P10 after AlhaTauri's Liam Lawson dropped back to 12th at the start and he then passed the Haas cars of Nico Hülkenberg and Kevin Magnussen, to move to eighth place by the start of lap 7.
Sainz, meanwhile, was controlling the race well. On lap 10, the Spaniard led team-mate Leclerc by 1.3s, with Russell a further 1.5s behind in third place. Norris held fourth ahead of Hamilton and Aston Martin's Fernando Alonso, while Esteban Ocon in seventh was coming under pressure from Max who was just 0.8s behind.
The race now became a tactical battle ahead of the first pit stop window, with the Ferrari drivers lapping slowly to protect their tyres and bunching the field behind. And with no real gaps to drop into the benefit of an undercut was diminished.
The stalemate was broken on lap 20 when Williams' Logan Sargent lost control in Turn 8 and hit the barriers. He was able to get going but with his front wing trapped under his car, debris began to break off and as the American made it back to the pit lane, the Safety Car was deployed.
The top seven cars all immediately dived into the pits. The hadr-tyre shod Red Bulls stayed out and when Sainz emerged in the lead, Verstappen was in P2, ahead of Russell, with Peerez in P4, ahead of Norris and Leclerc who had lost time and position during the pit stops when he was held in his box because of traffic.
The Safety Car left the track at the end of lap 22 and Sainz controlled the re-start well to keep Verstappen at bay. The Red Bull drivers were only flirting with the top spots, however, and over the course of the following laps their aged Hard tyres began to fade badly and they fell back to the lower half of the top 10.
At half distance, Sainz led Russell by just 0.8 seconds with Norris 0.7s further back. Hamilton was right on the McLaren driver's tail, while Leclerc was two seconds behind the second Mercedes.
Pérez made his sole pit stop at the end of lap 39, followed on the next lap by Verstappen. They rejoined with Verstappen in P15 and Pérez two places further back.
On lap 43, Alpine's Esteban Ocon lost power and pulled over at close to the pit exit, triggering a Virtual Safety Car. Williams' Alex Albon and Alfa Romeo's Zhou Guanyu both headed for the pits, as did Russell and Hamilton, Mercedes stacking their pit stop and gambling on having greater pace than the cars ahead in the final stages.
On lap 52, Sainz led Norris by 1.4s, with Leclerc almost five seconds behind the McLaren. Following their stop under the VSC, Russell, lapping over a second quicker than Leclerc was just 1.2 seconds behind the Monegasque driver, with Hamilton just behind. And on lap 54 the Mercedes drivers pounced, both powering past Leclerc who was defenceless on much older Hard tyres.
With pace in abundance the Mercedes pair began to close in on Norris and Sainz, but the lead Ferrari driver was alive to the threat and he cleverly allowed Norris to stay within DRS range to boost the McLaren driver's chances against Russell.
Russell's patience and precision ran out of the final lap. The Englishman closed up to Norris but when the McLaren driver clipped the wall, the Mercedes man followed his line too closely and hit the wall harder. He arrowed off track and up an escape road in a shower of sparks, his race over.
And a few hundred metres later, having nursed his tyres through each stint and driven a smart, tactically astute race, Sainz crossed the line to take his second grand prix win ahead of Norris and Hamilton.
Leclerc was left with fourth place, but behind him Red Bull staged a late race recovery that saw Verstappen rise from 15th after his pit stop to fifth at the flag ahead of Alpine's Pierre Gasly and McLaren's Oscar Piastri. Pérez, went on a charge, muscling through to P8, though the Mexican driver was summoned to the stewards after the race after appearing to elbow Albon off track as he moved through the order. Lawson took two well-earned points for AlphaTauri and the final point on offer went to Magnussen.
2023 FIA Formula 1 Singapore Grand Prix – Race 
1 Carlos Sainz Ferrari 62 1:46'37.418
2 Lando Norris McLaren 62 1:46'38.230 0.812
3 Lewis Hamilton Mercedes 62 1:46'38.687 1.269
4 Charles Leclerc Ferrari 62 1:46'58.595 21.177
5 Max Verstappen Red Bull 62 1:46'58.859 21.441
6 Pierre Gasly Alpine 62 1:47'15.859 38.441
7 Oscar Piastri McLaren 62 1:47'18.897 41.479
8 Sergio Pérez Red Bull 62 1:47'31.952 54.534
9 Liam Lawson AlphaTauri 62 –
10 Kevin Magnussen Haas 62 –
11 Alexander Albon Williams 62 –
12 Zhou Guanyu Alfa Romeo 62 –
13 Nico Hülkenberg Haas 62 –
14 Logan Sargeant Williams 62 –
15 Fernando Alonso Aston Martin 62 –
16 George Russell Mercedes 61 – Accident
Valtteri Bottas Alfa Romeo 51 – Retirement
Esteban Ocon Alpine 42 – Retirement
Yuki Tsunoda AlphaTauri 0 – Accident damage
Lance Stroll Aston Martin 0 – Withdrawn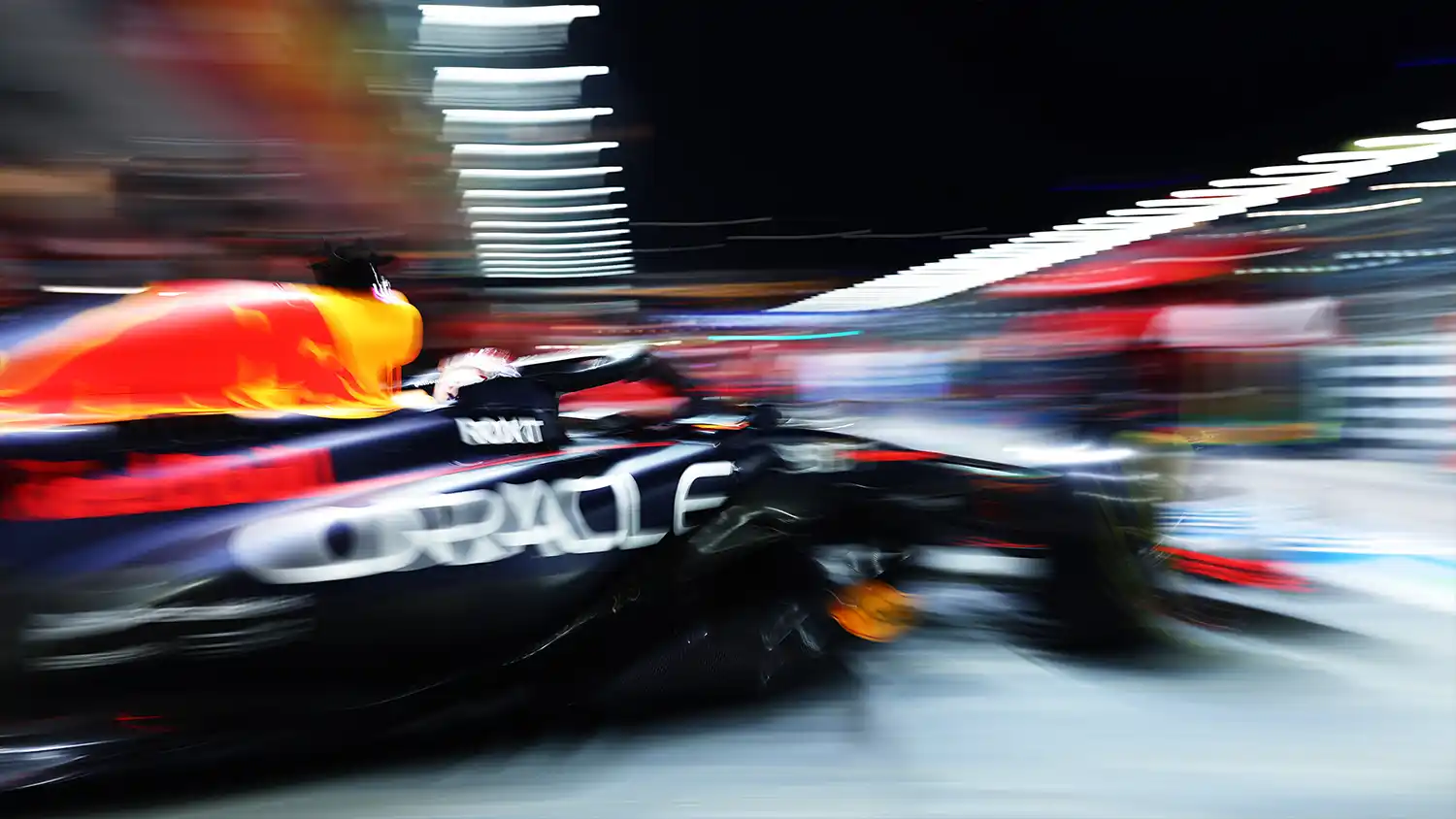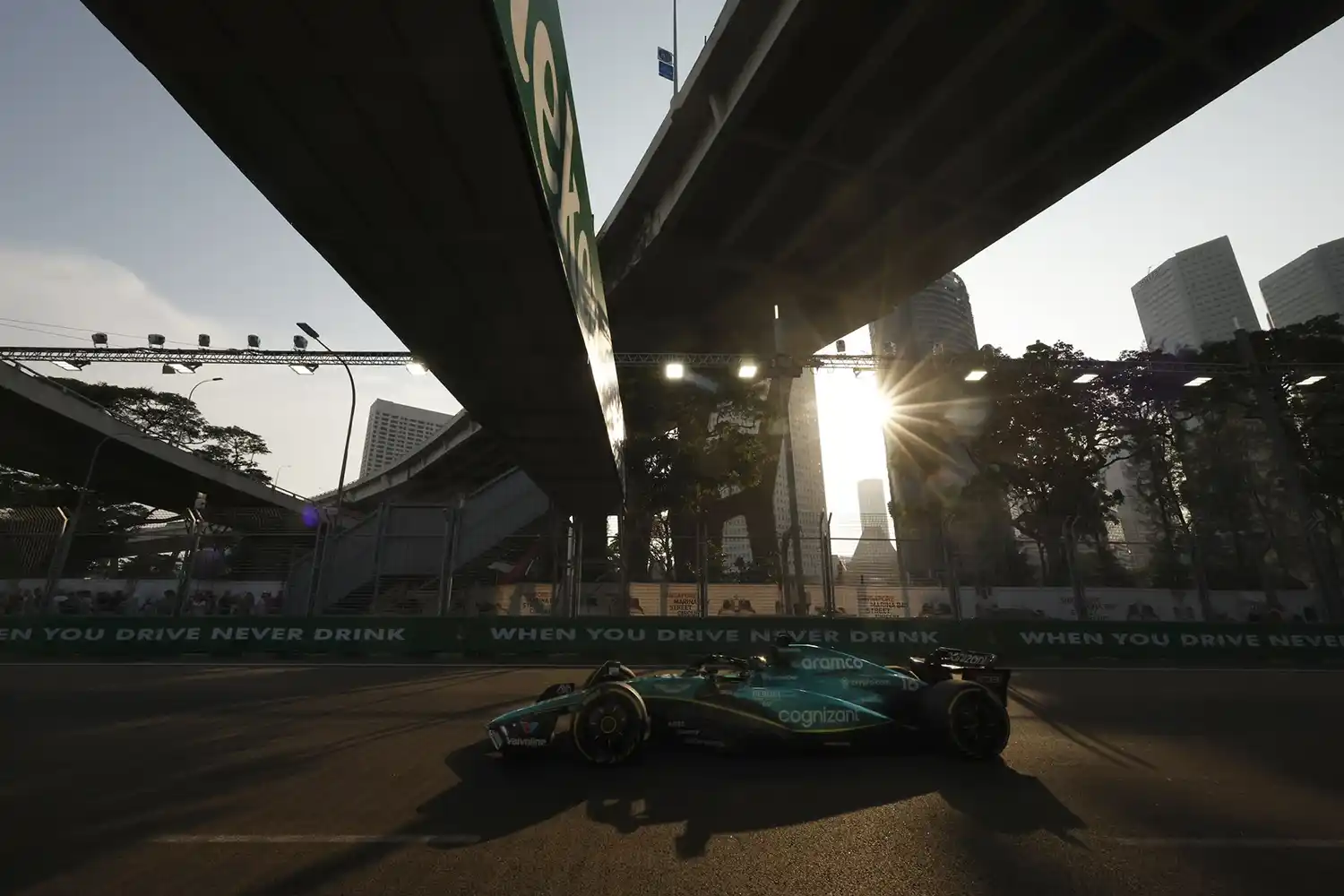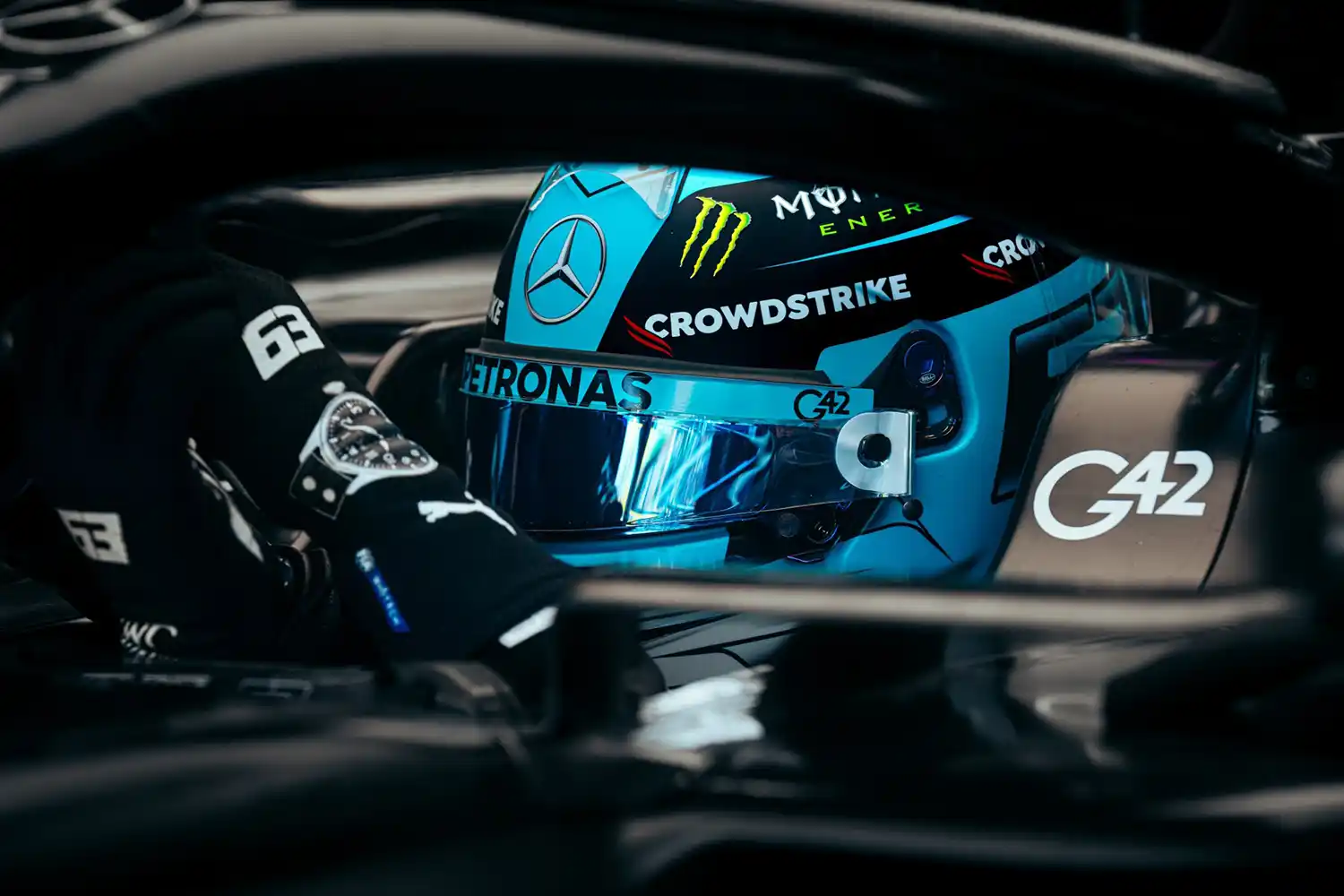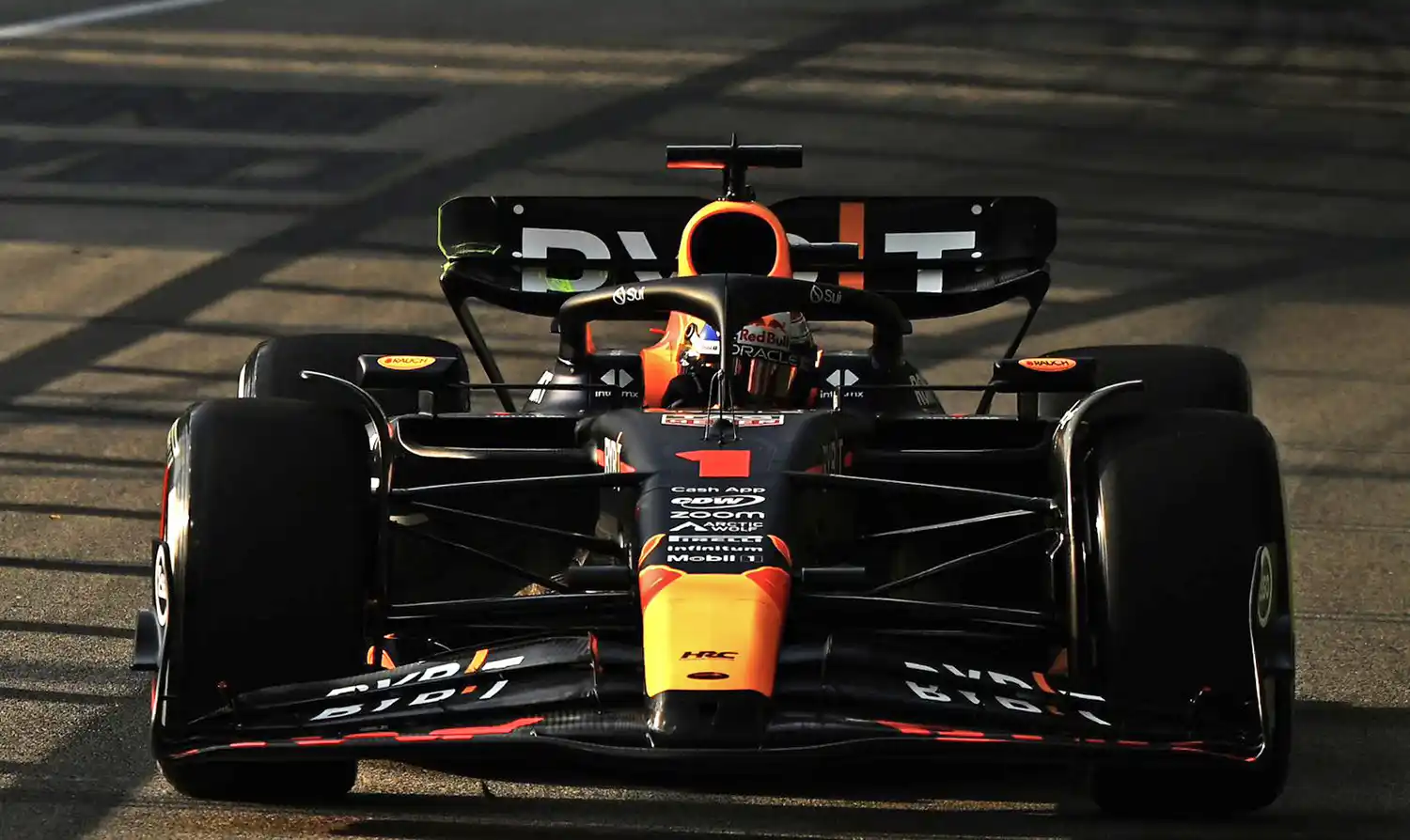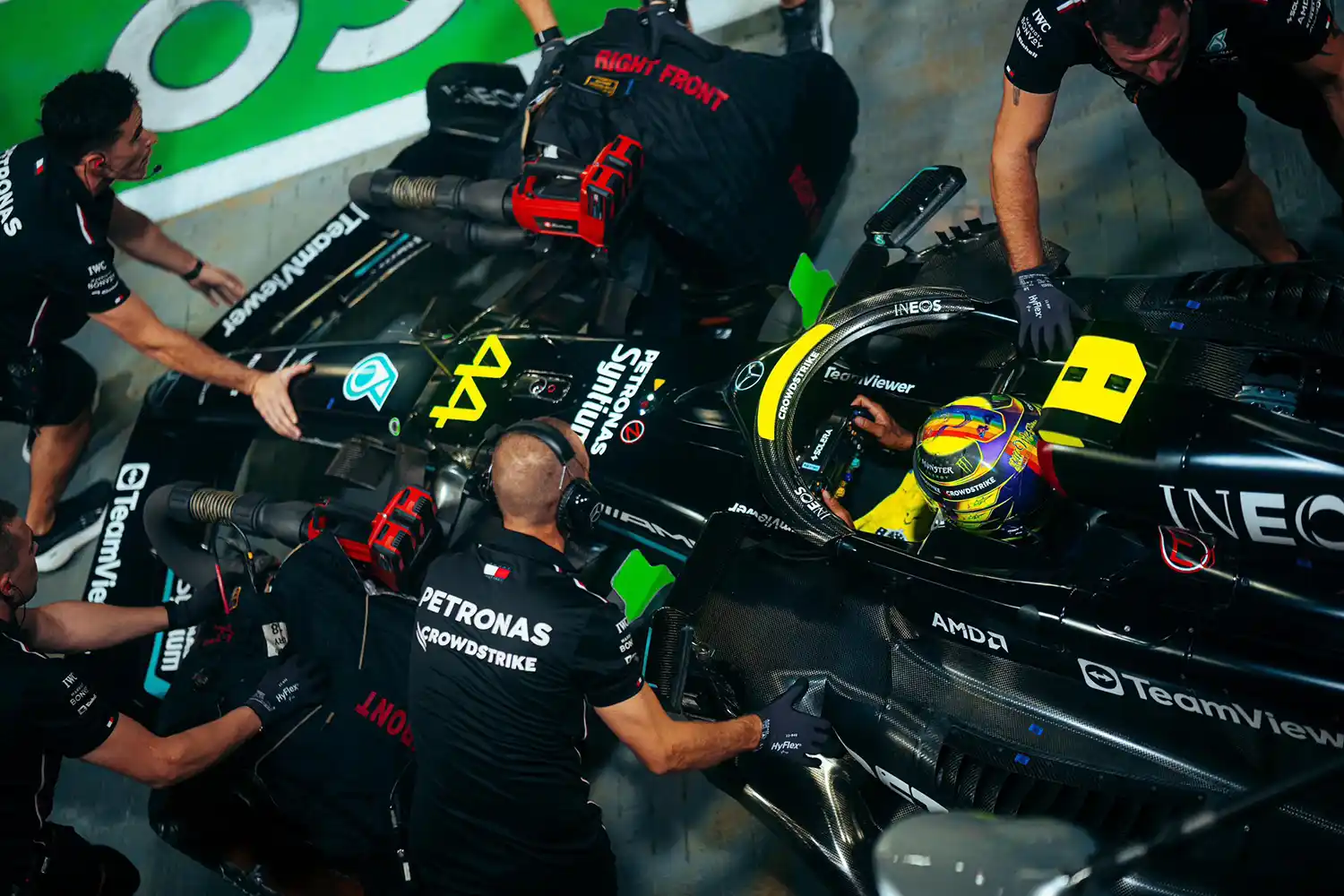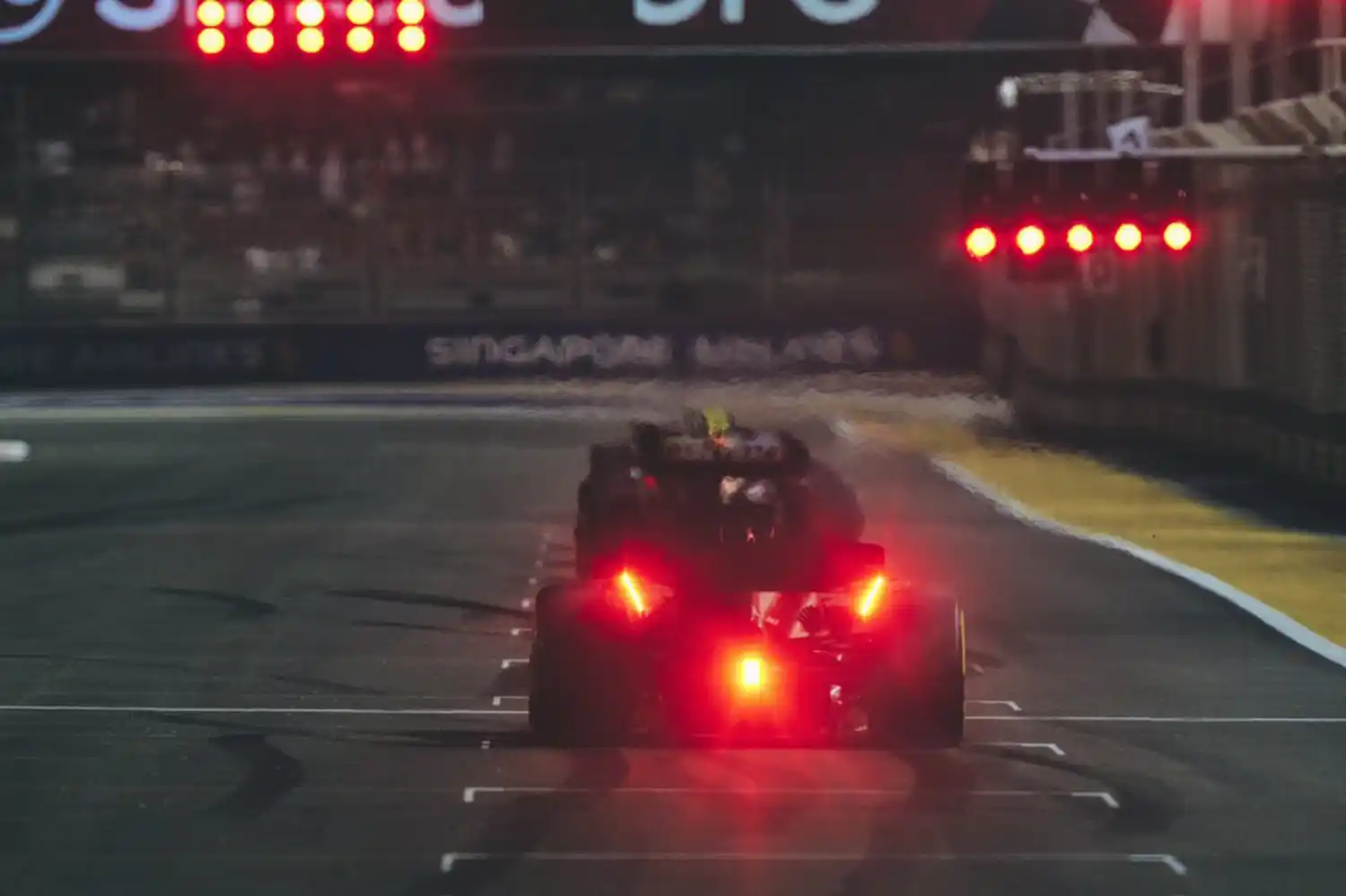 The post F1- Carlos Sainz Takes Victory In Singapore To Break Red Bull Winning Streak appeared first on Wheelz.me-English.