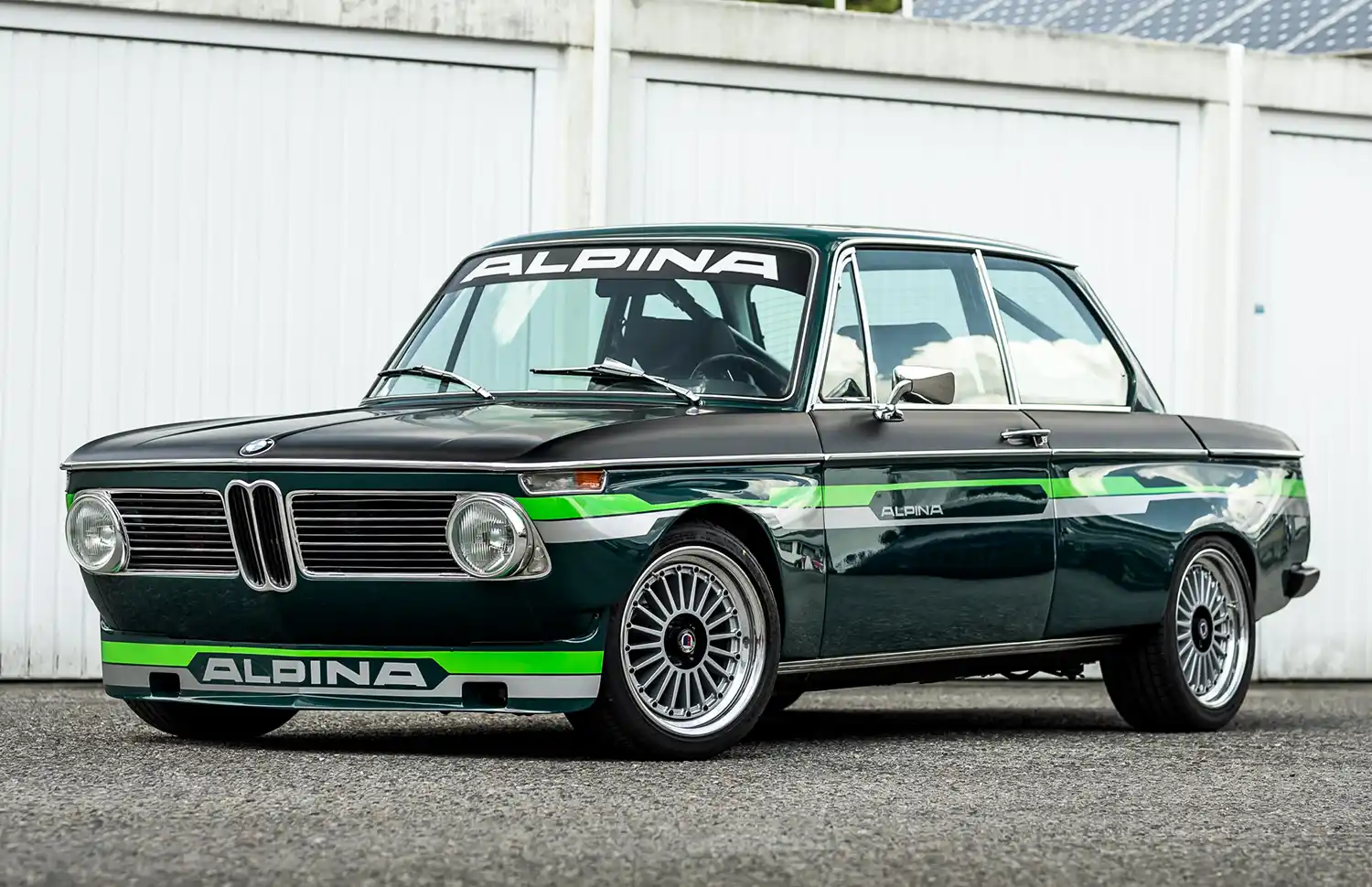 The MANHART team, based in Wuppertal, Germany, continues to expand the activities of its Classic Cars department. After the Lancia Delta Integrale and the E30 M3, they have now taken on the oldest vehicle to date. Once again, the choice fell on a BMW: it is none other than the 3-series predecessor 02, which was also able to celebrate considerable motor sport successes at the time, not least thanks to the cooperation with Alpina. Speaking of ALPINA: the 2002 tii presented here was also optimised by ALPINA, which MANHART Classic Cars has now restored and further refined.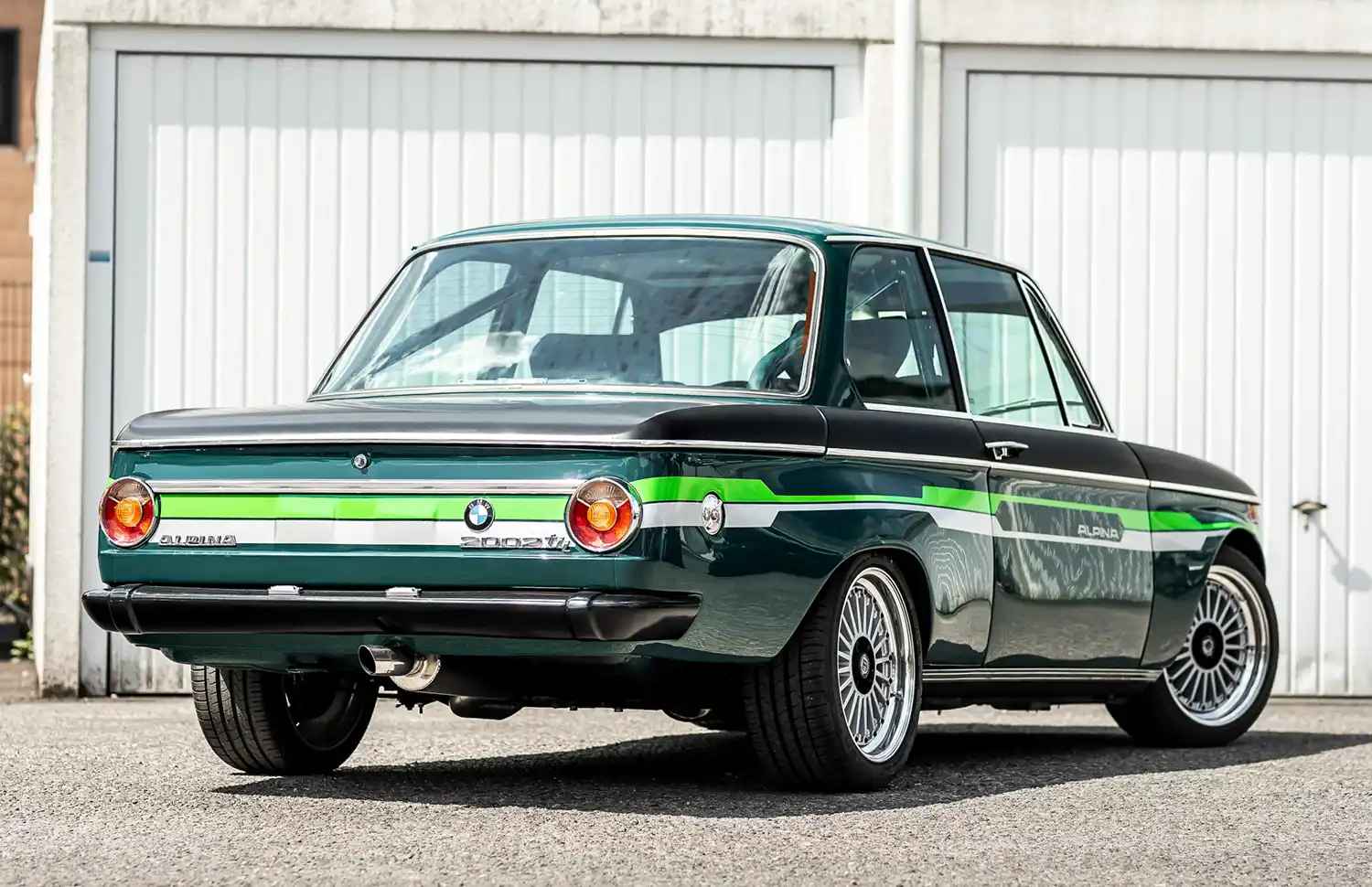 Accordingly, the two-litre M10 in-line four-cylinder engine in the ALPINA A4 variant is found in the front of the sporty two-door. It features a single throttle system and a manifold from ALPINA. Also thanks to the supplementary installation of a K&N airbox, the engine is significantly more powerful than in the "normal" BMW 2002 tii, stock (130 hp / 178 Nm). 200 hp and 215 Nm are listed in the data sheet of the power unit, which has been completely overhauled and refurbished by MANHART Classic Cars – plenty of power for an oldie from the 1960s weighing just about one ton. The fact that the BMW expresses this power even more acoustically is thanks to the newly installed MANHART exhaust system.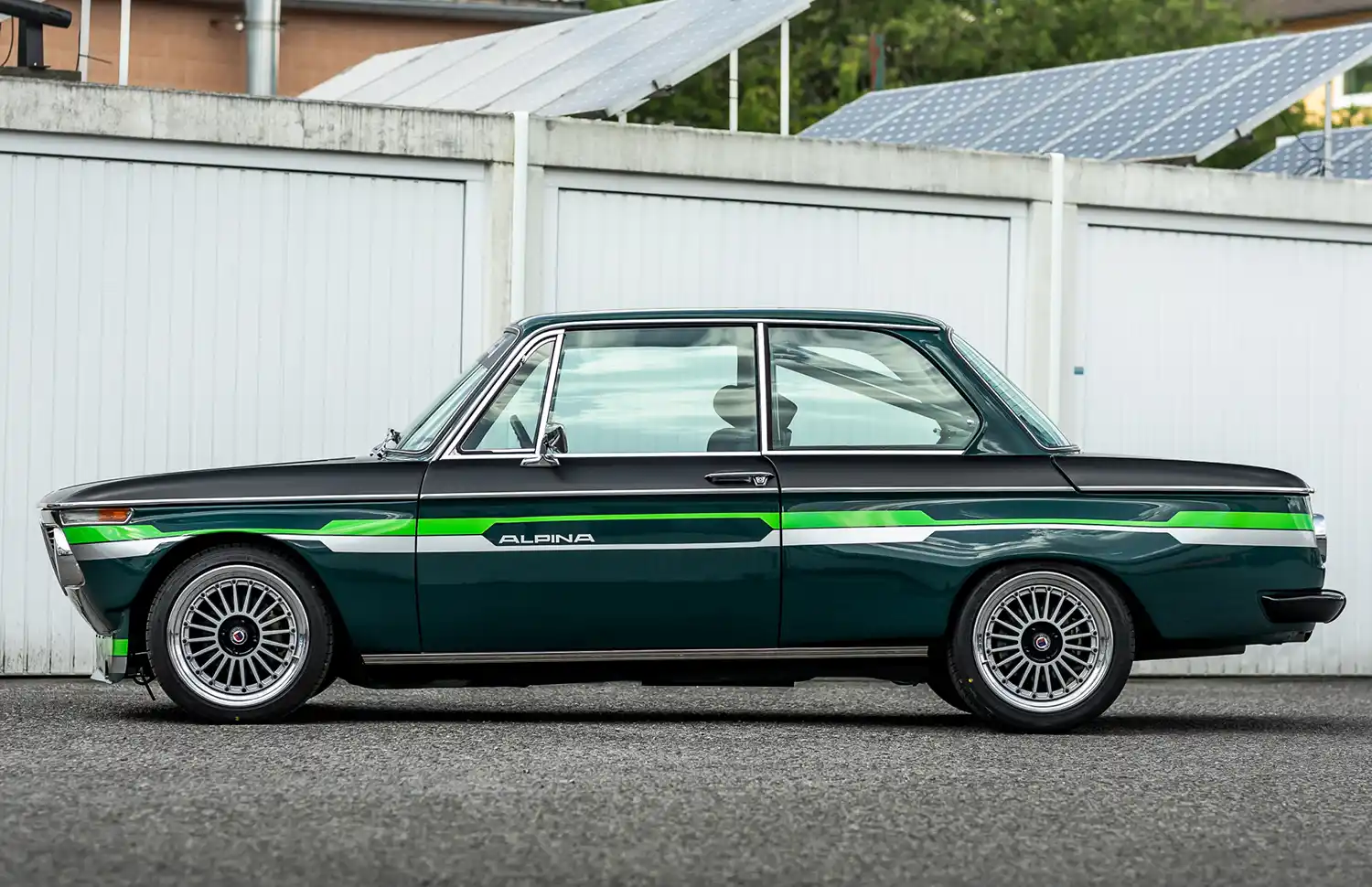 Of course, the 2002 tii had to be able to counter the increased power with adequate deceleration force if required. Even before it came to MANHART, it had received the brake system of a 323i model from the successor series E21 for this purpose. And the driving dynamics were not ignored either: MANHART Classic Cars installed a Raab coilover suspension by KW. It gives the 2002 tii a much more modern and sporty handling. In addition, the Wiechers strut brace provides more body stiffness.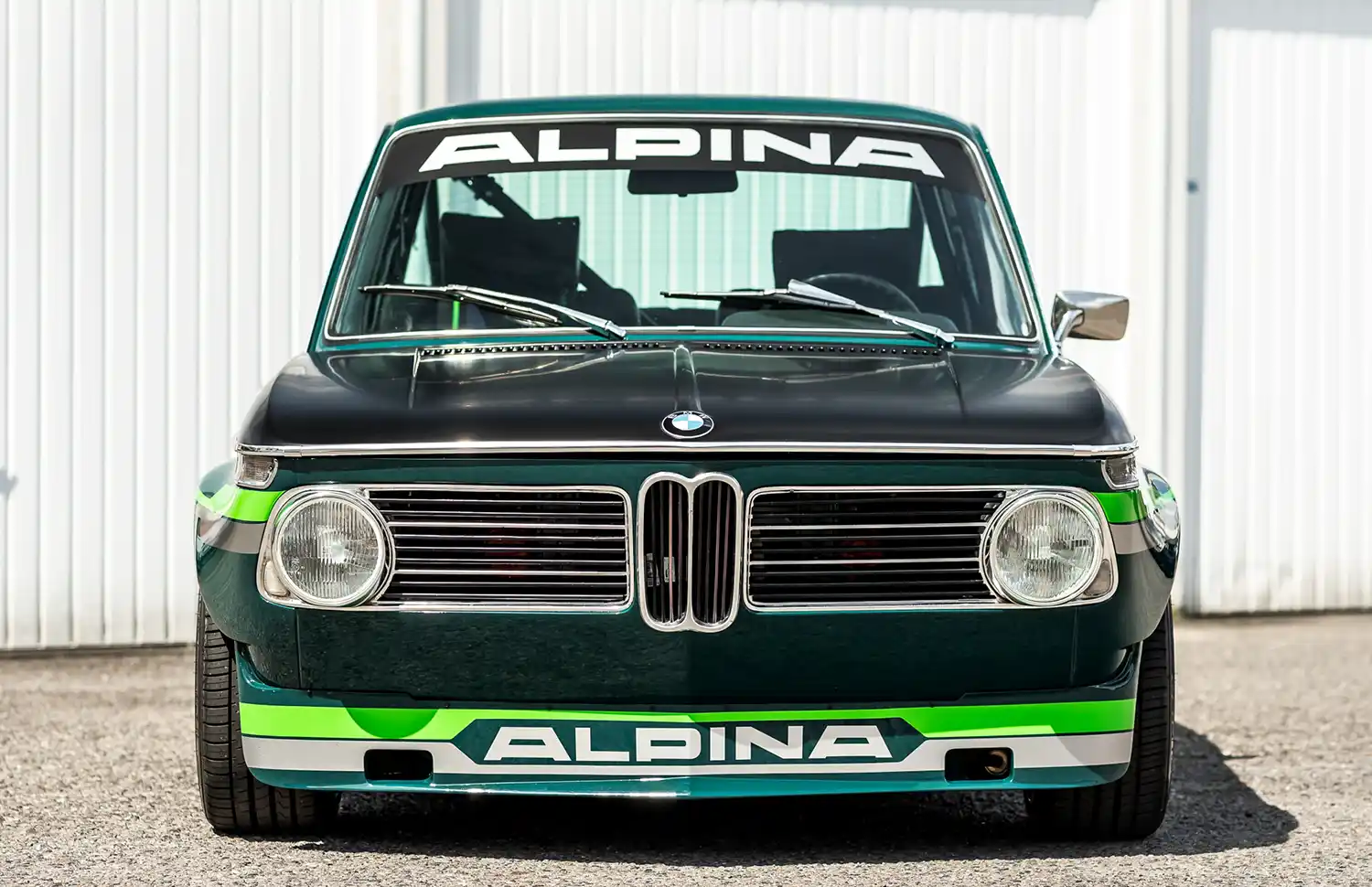 Road contact is provided by 215/40R16 and 225/40R16 tyres. They are mounted on original ALPINA multi-spoke rims newly installed by MANHART Classic Cars, measuring 8×16 inches all round. While in this case they wear classic silver, MANHART also offers an individually configured finish on request. Thanks to 25-mm spacers front and rear, the wheels are perfectly aligned under the wings. These are noticeably more flared due to the ALPINA wheel arch extensions – called "pig cheeks" by insiders – which give the classic a much stockier appearance.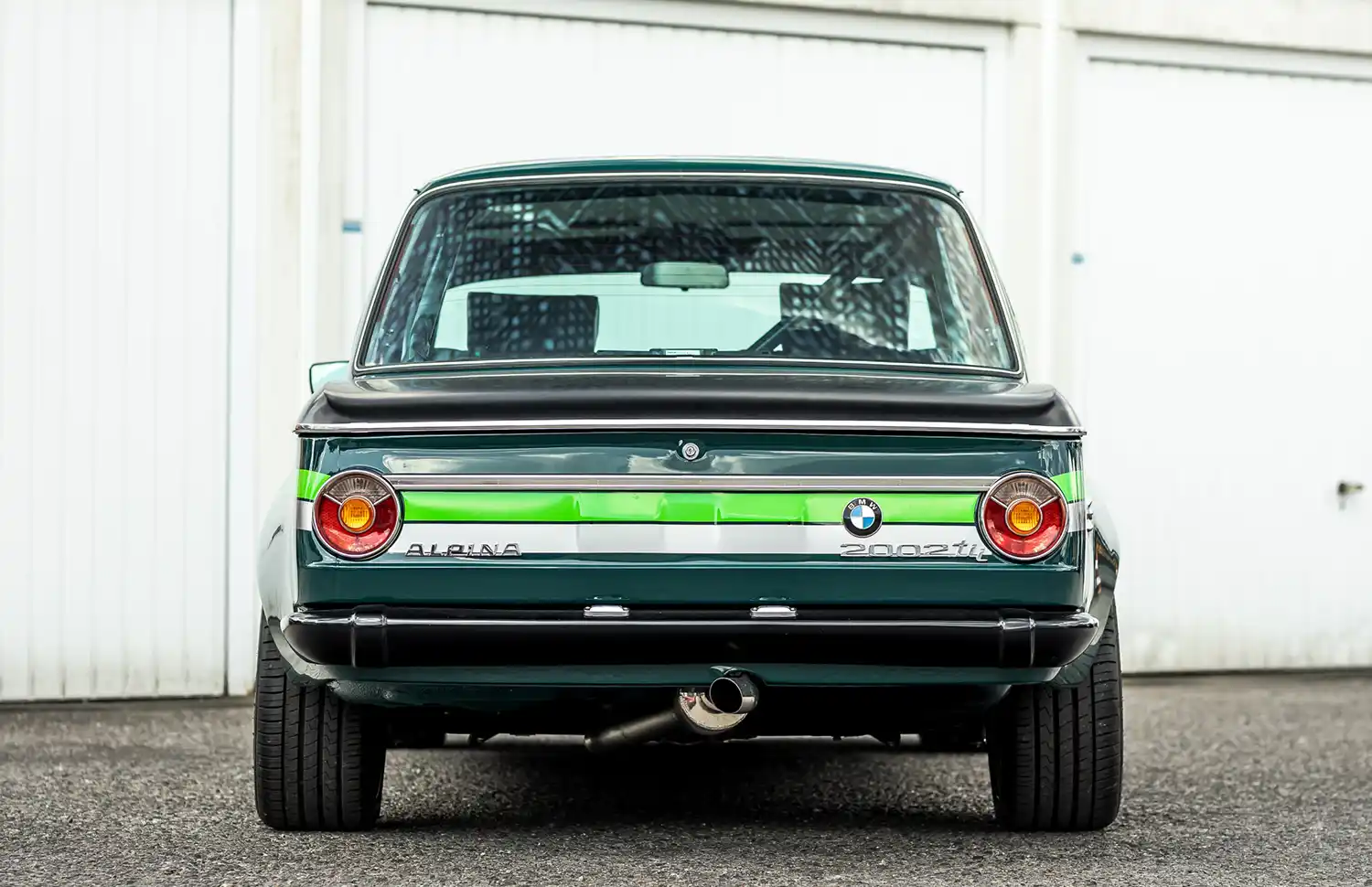 Another visual highlight are the decorative stripes and lettering of the characteristic ALPINA decal set. It extends in light green and silver over the body, which is painted in the BMW colour Agave Green. The bright green of the accent lines on the body is also found in the interior: the seats have stripes in this colour as well as in blue. The driver and co-pilot sit in sports seats by Scheel, which have been prepared by MANHART Classic Cars. The rear is rounded off by a Clubsport roll bar.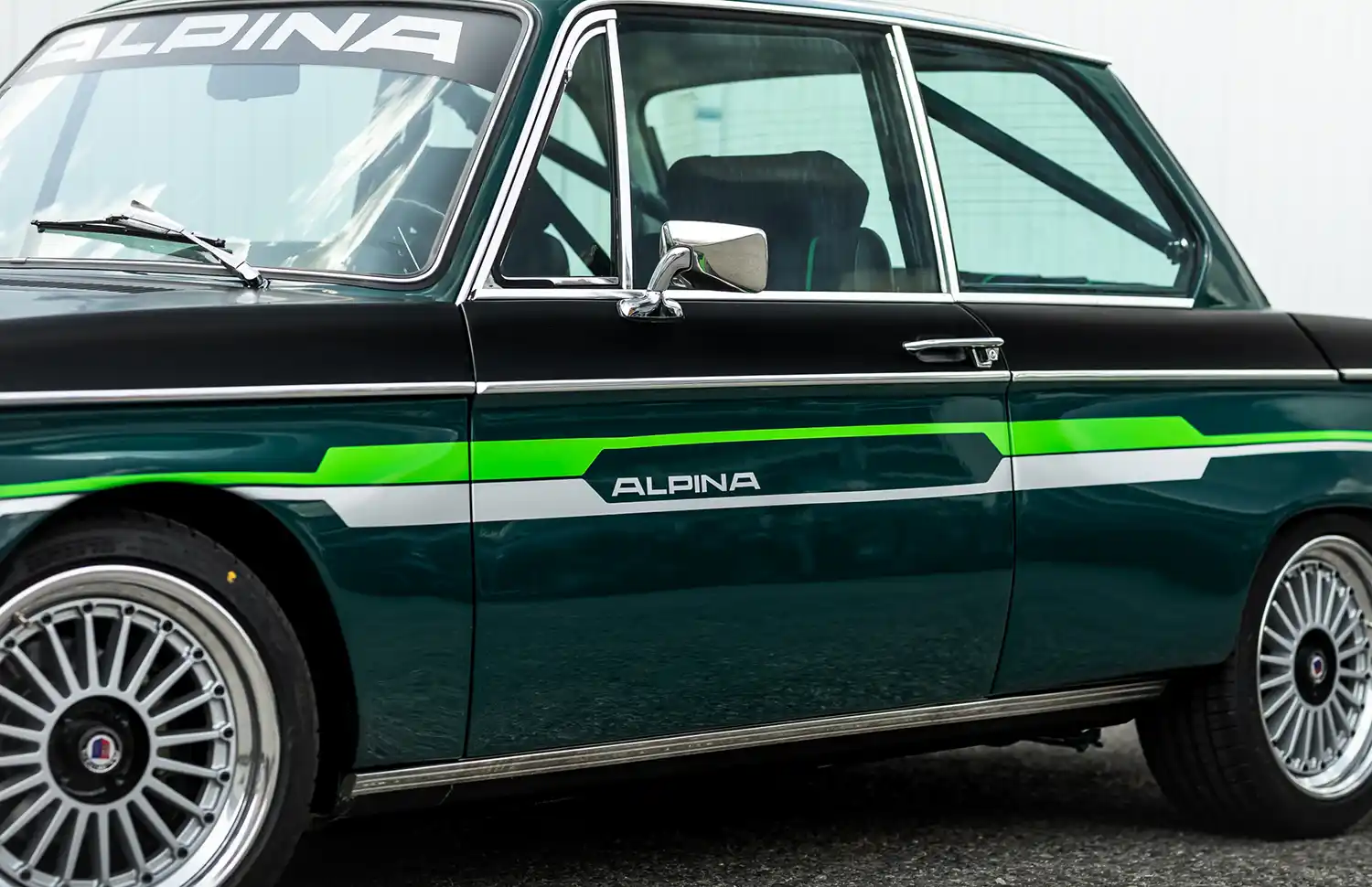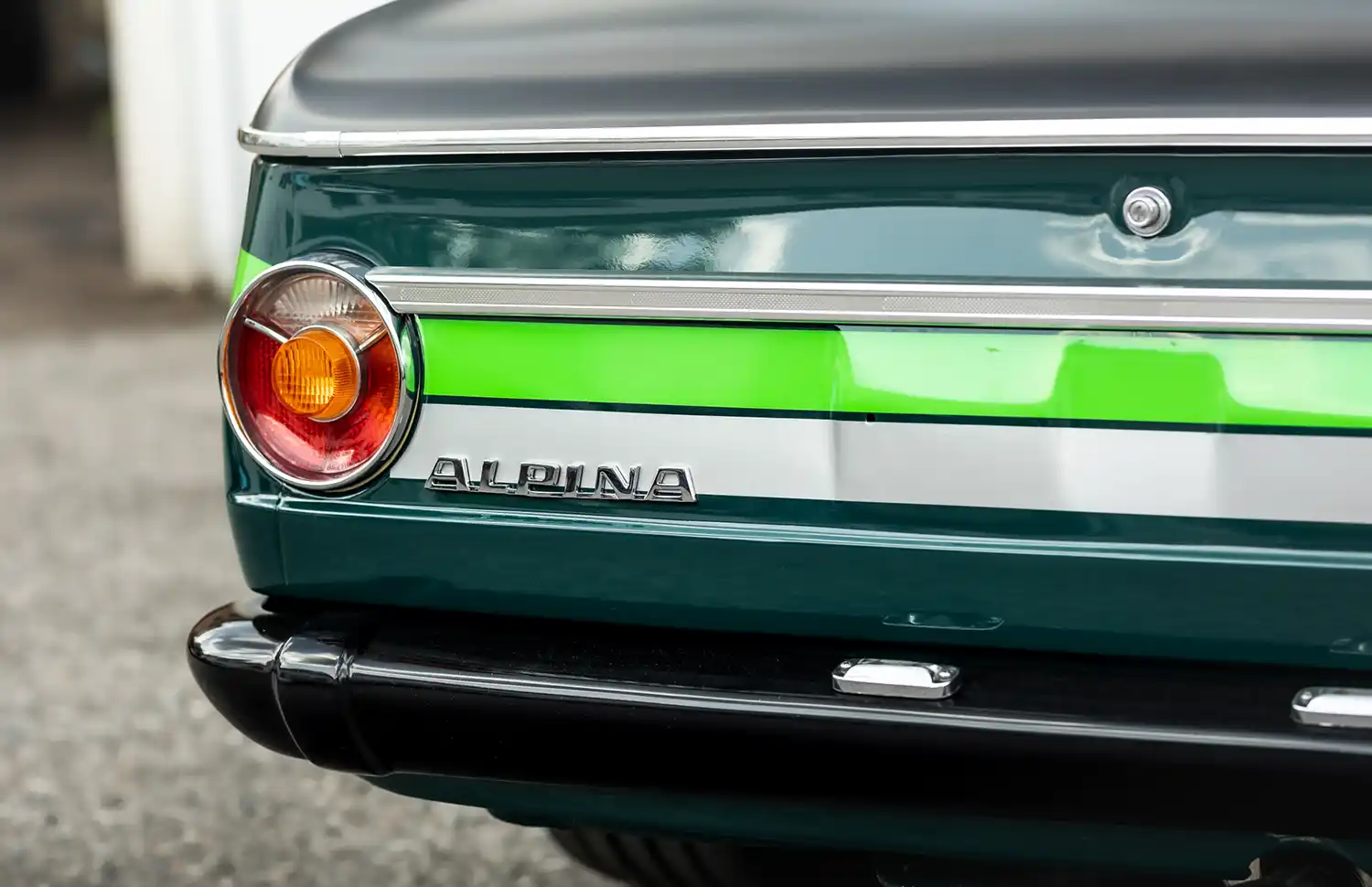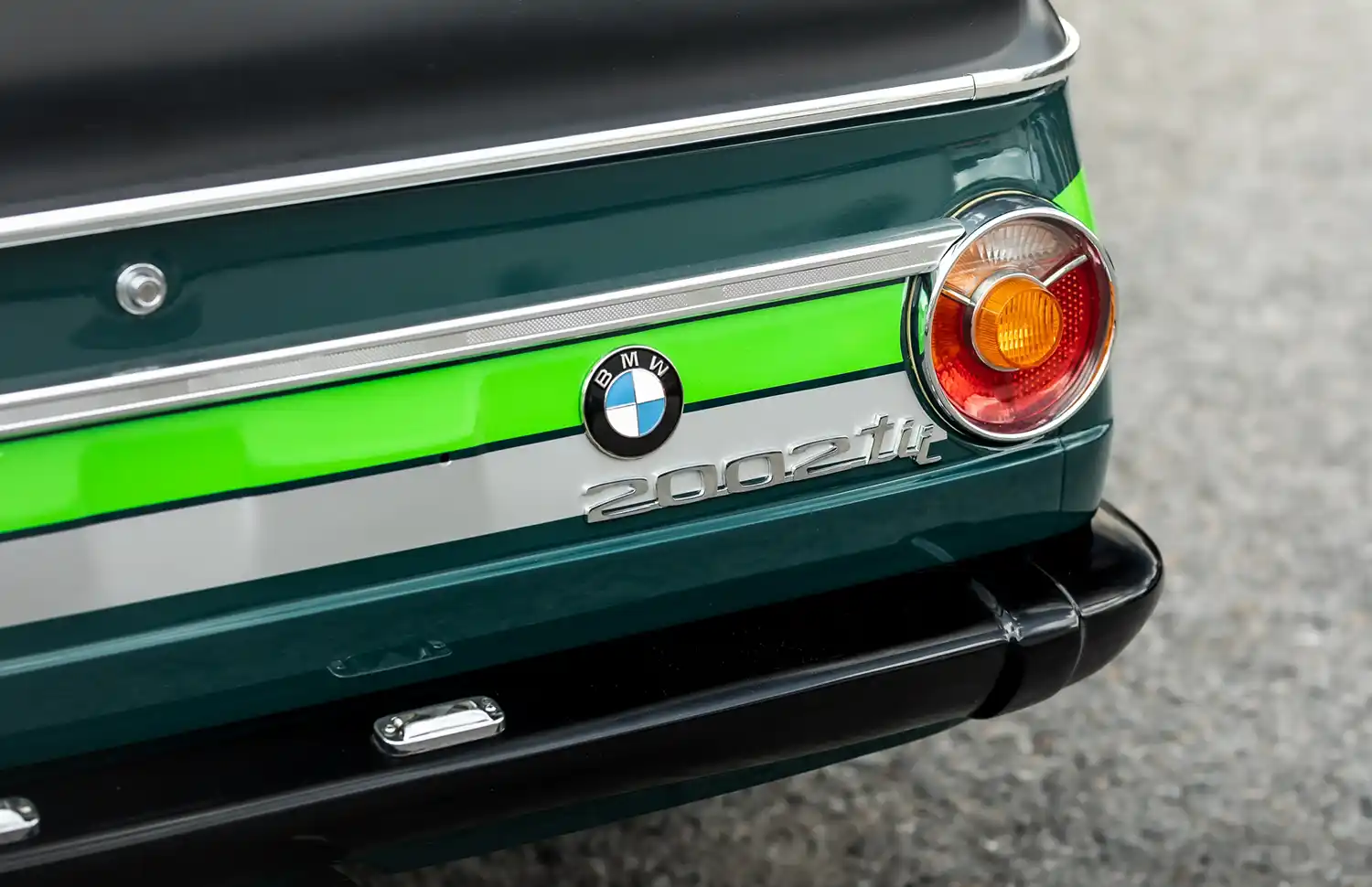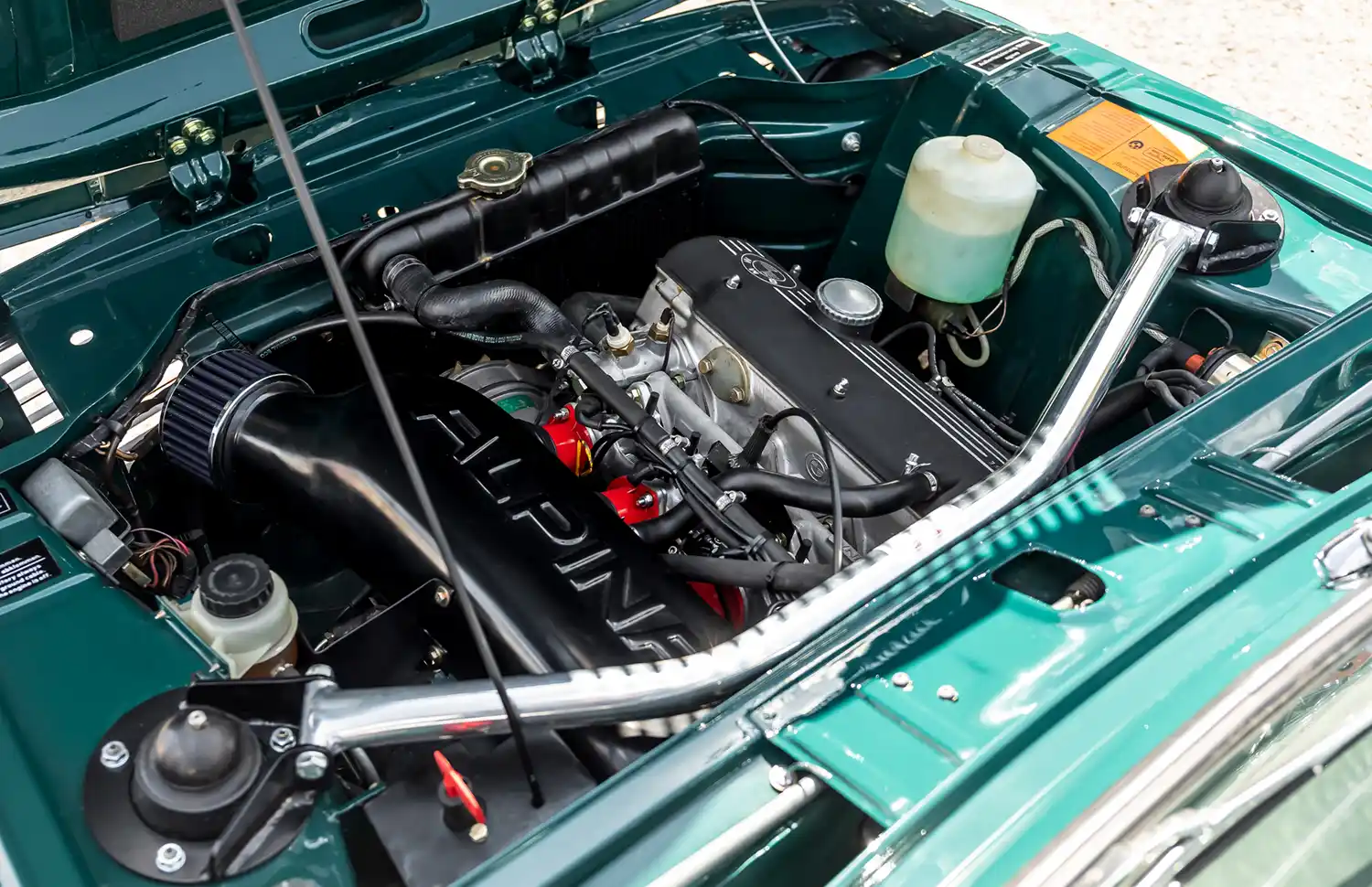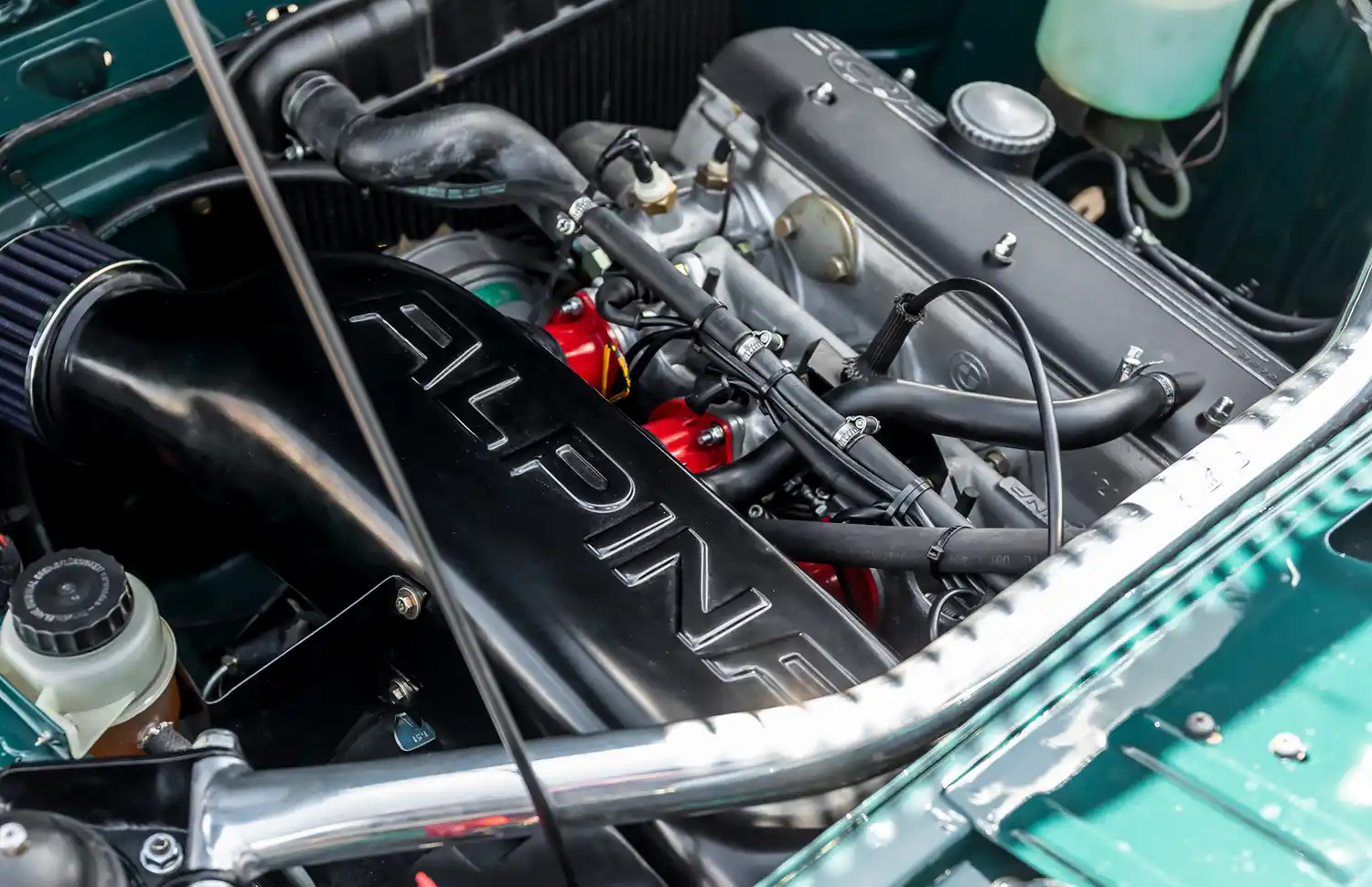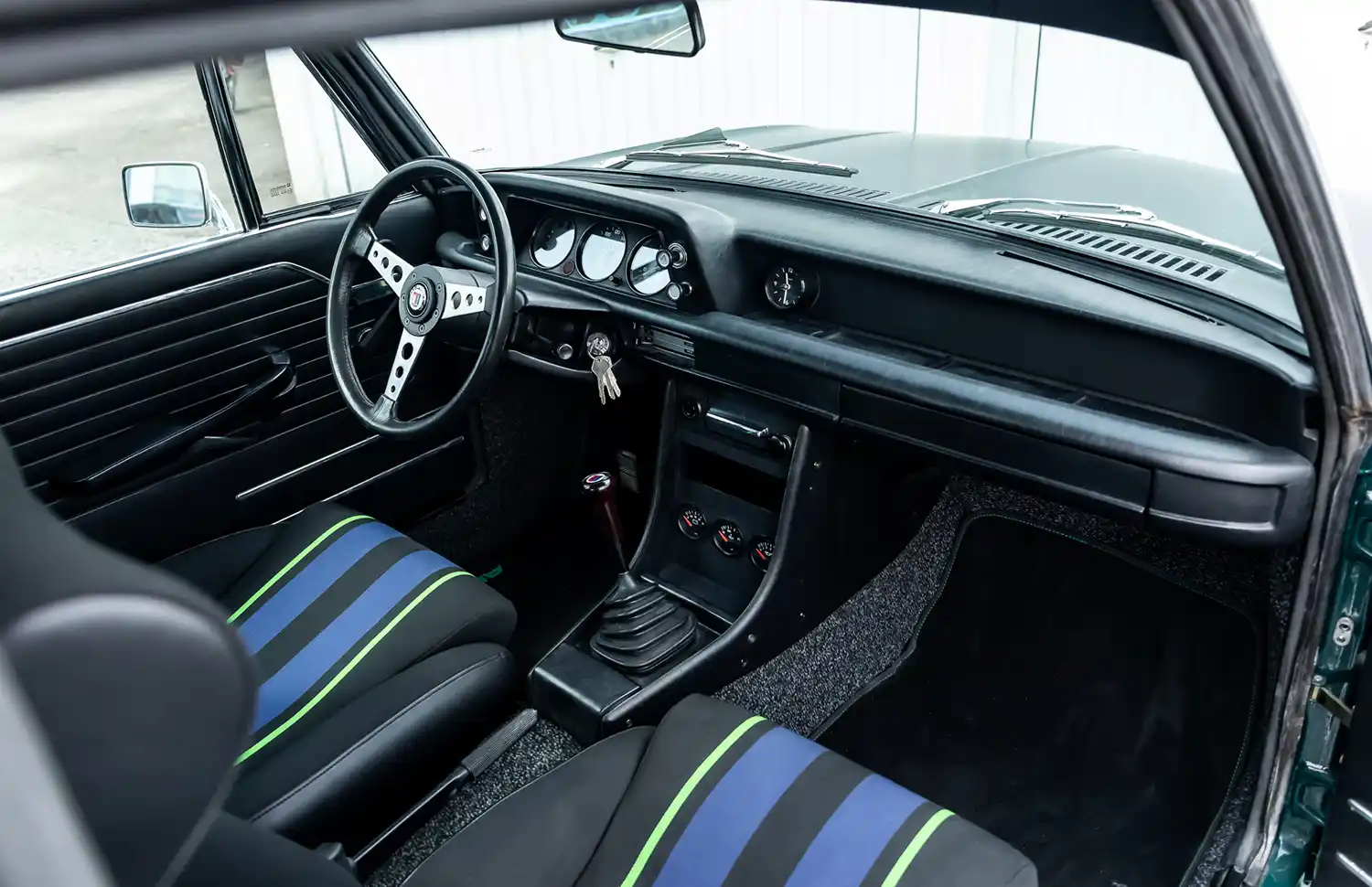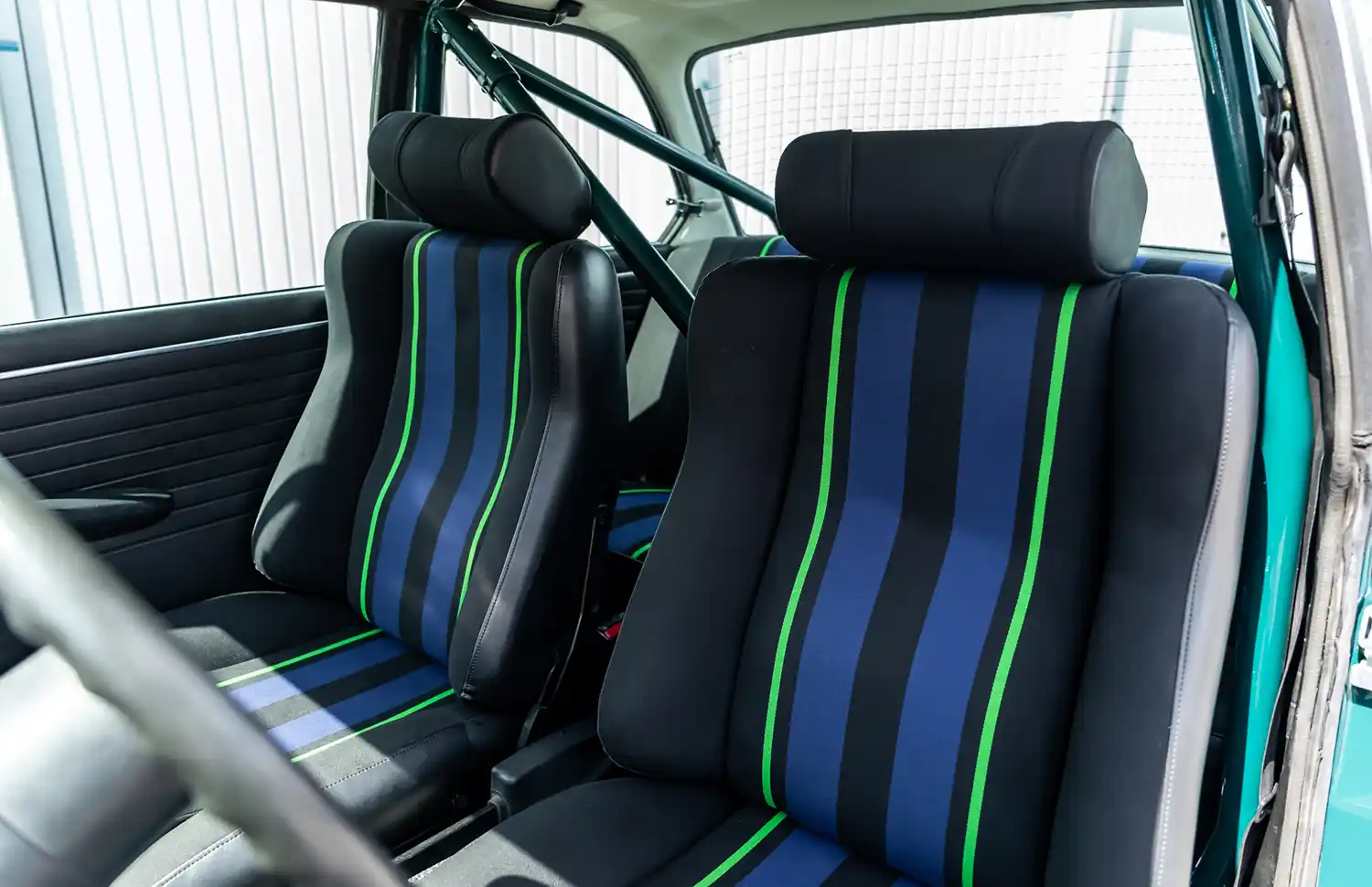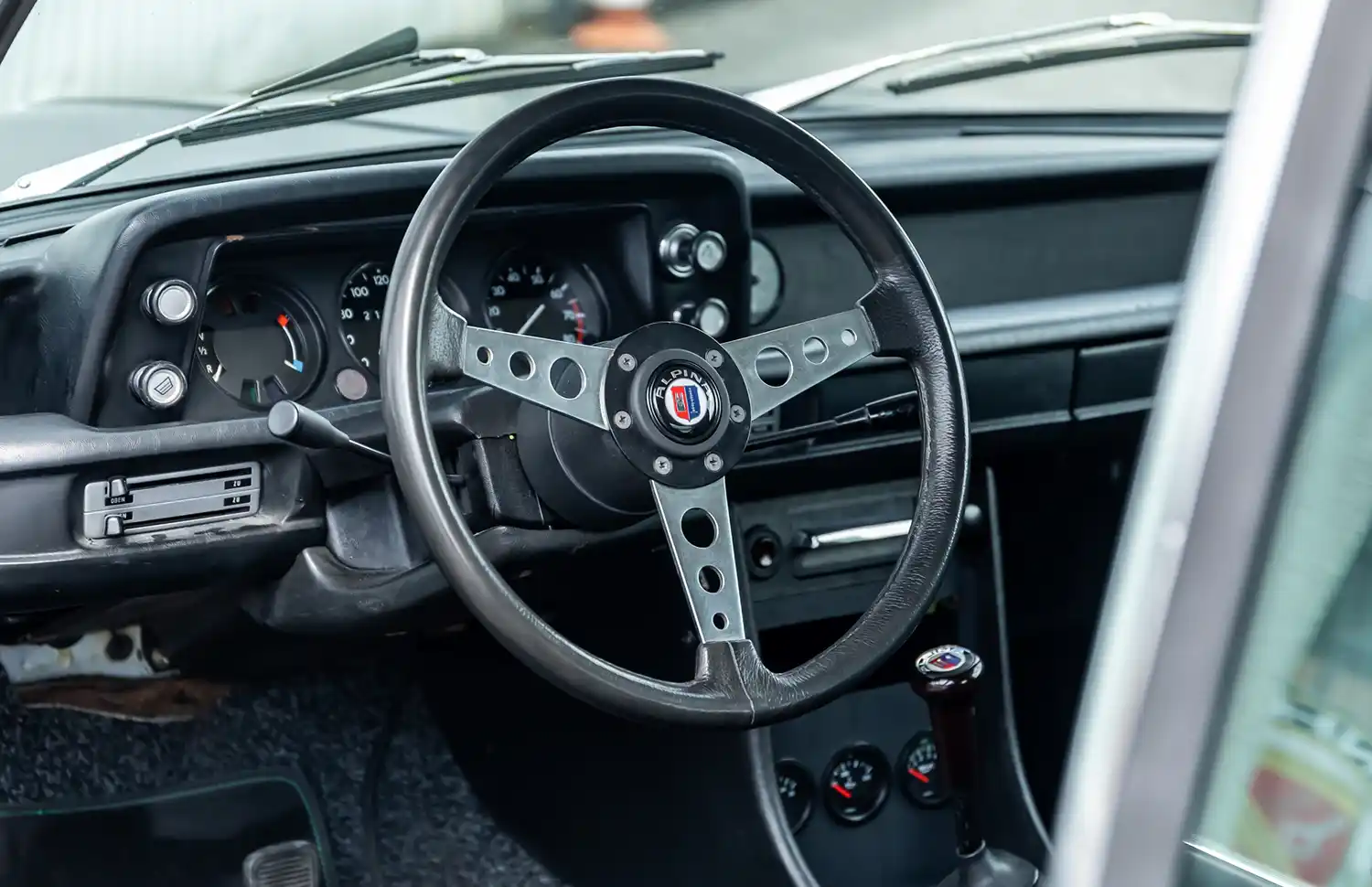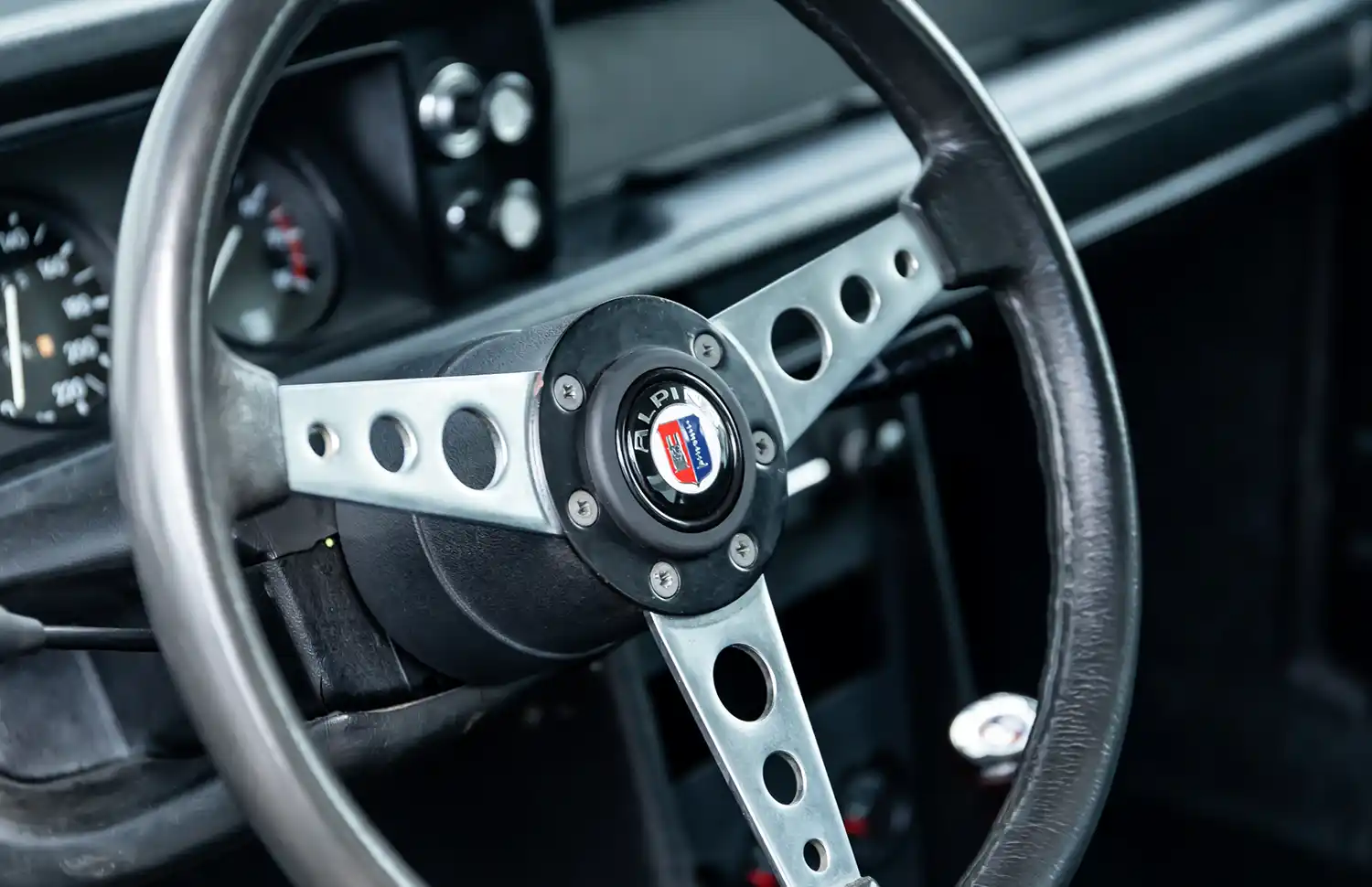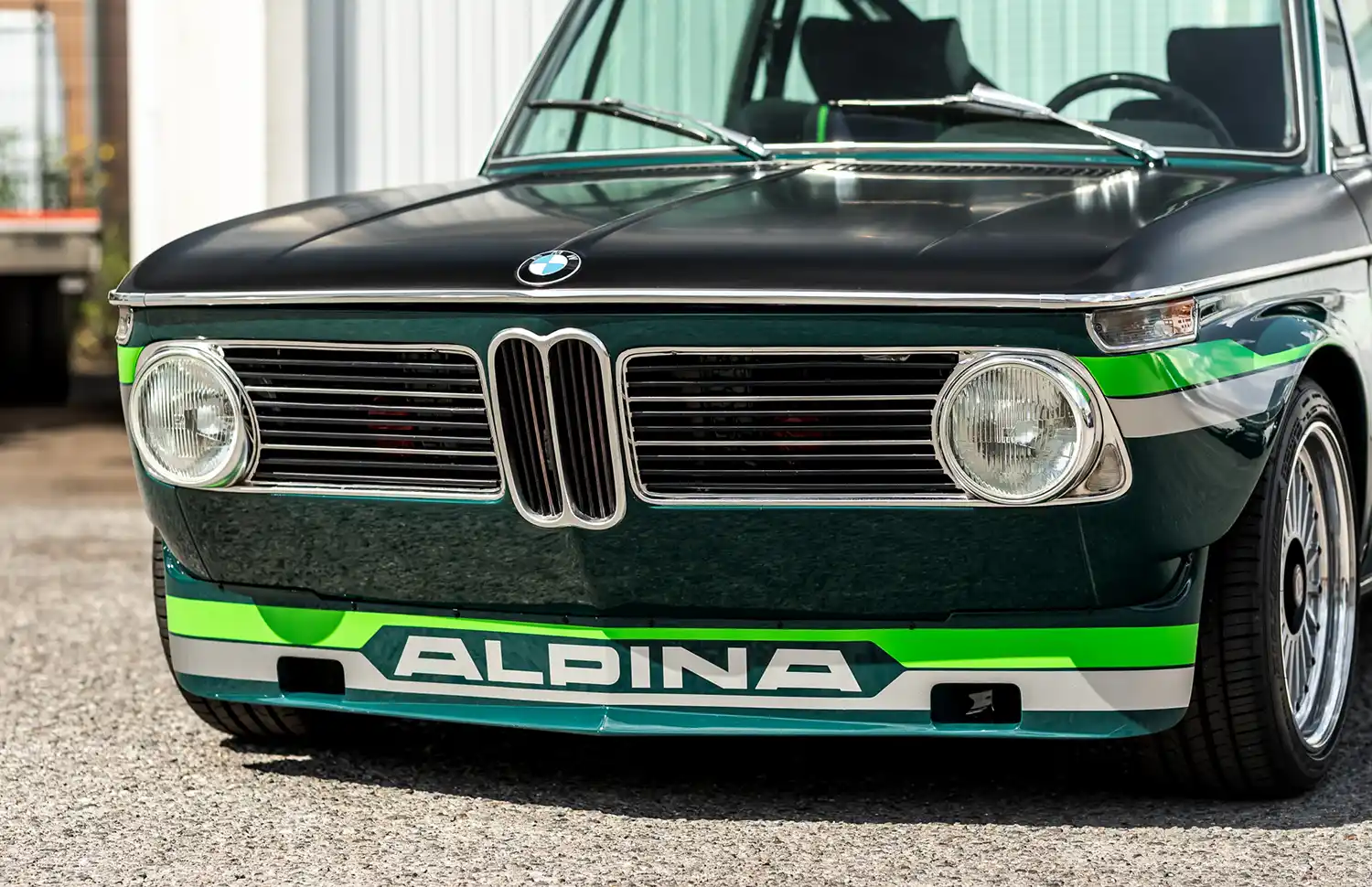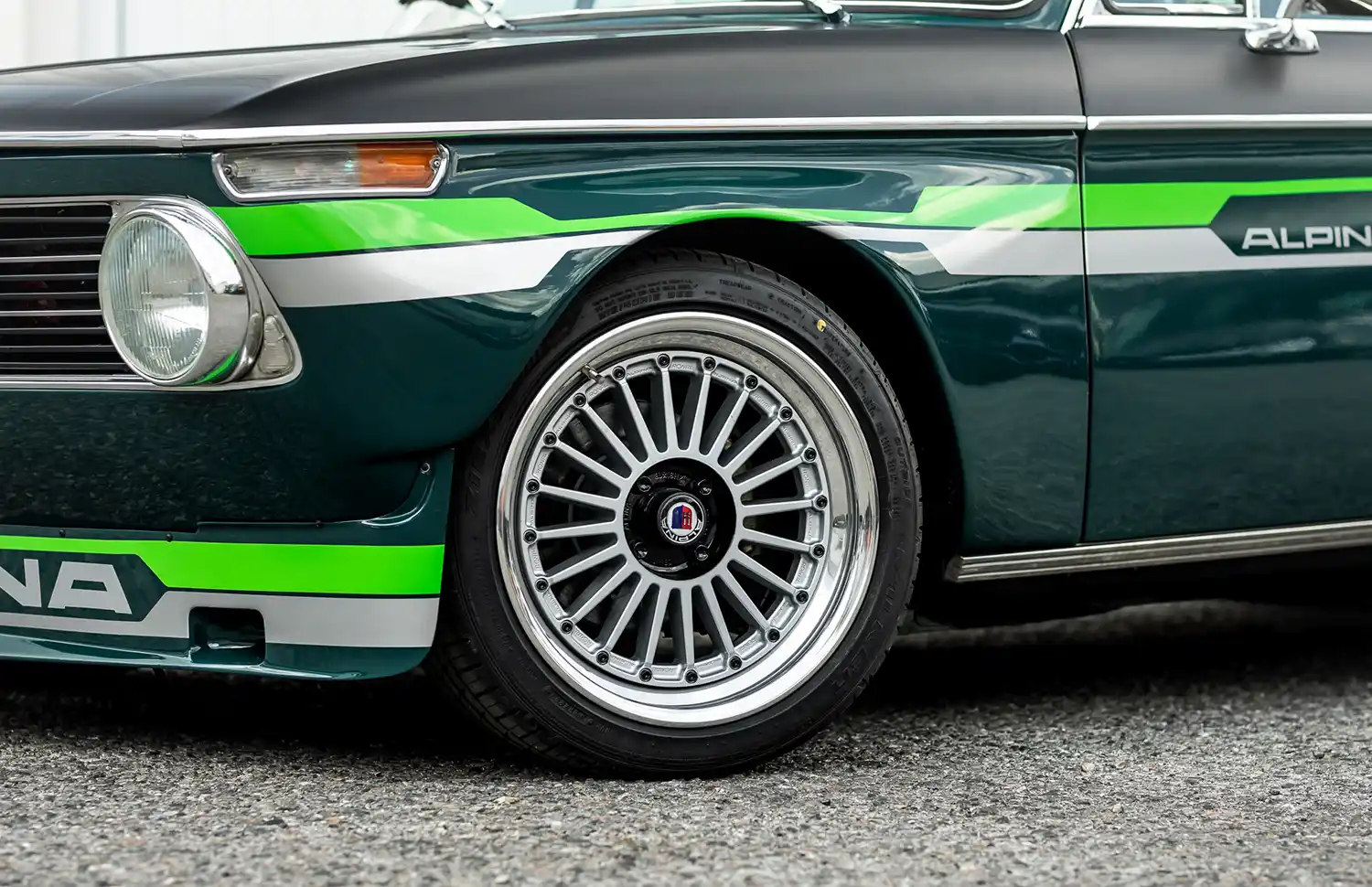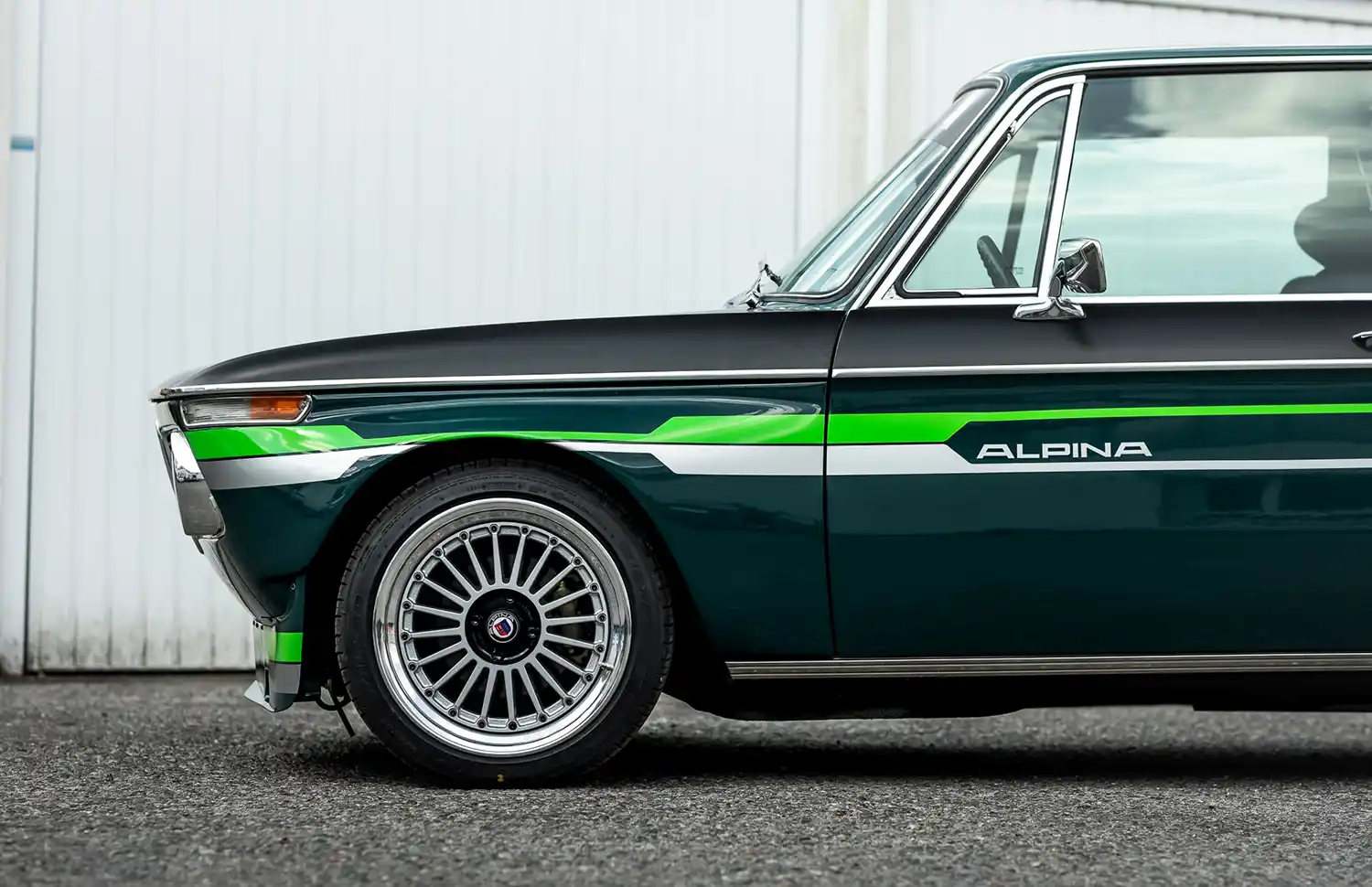 The post MANHART Alpina BMW 2002 appeared first on Wheelz.me-English.